Modern pro basketball features tons of up-and-down action, numerous possessions and tons of scoring, so it's worth looking into how every team stacks up in our NBA defensive rankings.
Throughout the 2020-21 NBA season, we've been updating how teams stack up in defensive prowess. A variety of factors, key stats from NBA.com and personnel are all considered.
Solid teams with obvious potential
15. New Orleans Pelicans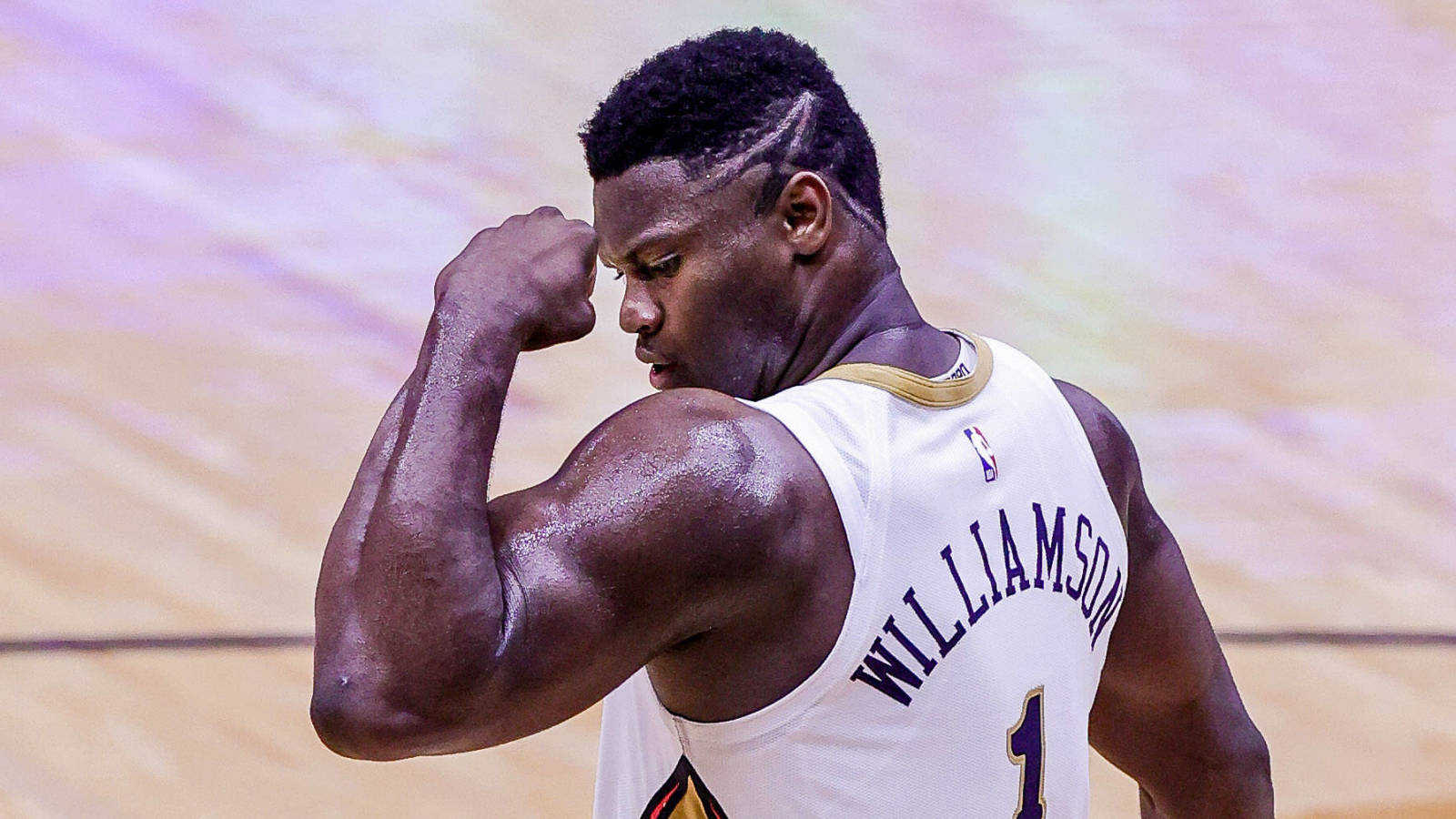 Pelicans forward Zion Williamson
Stephen Lew-USA TODAY Sports
The Pelicans simply never put everything together at the right time. Over the last 15 games, they rank second in defensive rating, but our rankings are looking at the full body of work for the season. New Orleans has often disappointed, which is why the Pels are only 15th despite their recent surge on that end of the court.
14. Chicago Bulls
Under the guidance of new head coach Billy Donovan, even though the Bulls aren't winning enough down the stretch to make an exciting push for the playoffs, they're quietly stringing together strong defensive performances. Over their last seven games, they're No. 7 in defensive rating, just one slot behind the New York Knicks' elite defense.
13. Washington Wizards
We're really seeing what Washington can do when Russell Westbrook and Bradley Beal are firing on all cylinders. Not only does the Wizards' superstar backcourt put immense pressure on opponents with such dynamic offense, but their effort on defense rubs off on the entire team. That end of the court is the reason Washington has shockingly surged into the playoffs.
12. Atlanta Hawks
Center Clint Capela is making his long-awaited impact on Atlanta. Capela used to be really the only rebounding threat for Houston. Now, he's helped to transform one of the NBA's worst defenses from last season into a respectable unit thanks in large part to his glass prowess, as he leads the league with 14.3 boards per contest.
11. Denver Nuggets
Jamal Murray's torn ACL was a huge setback, but between Aaron Gordon, Michael Porter Jr. and Will Barton, Denver has some serious wing defenders to field a competent unit. Part of the reason the Nuggets have rebounded from a rough start is their ability to keep teams off the offensive glass and not allowing second-chance points.
Squads just outside the league's elite
10. Phoenix Suns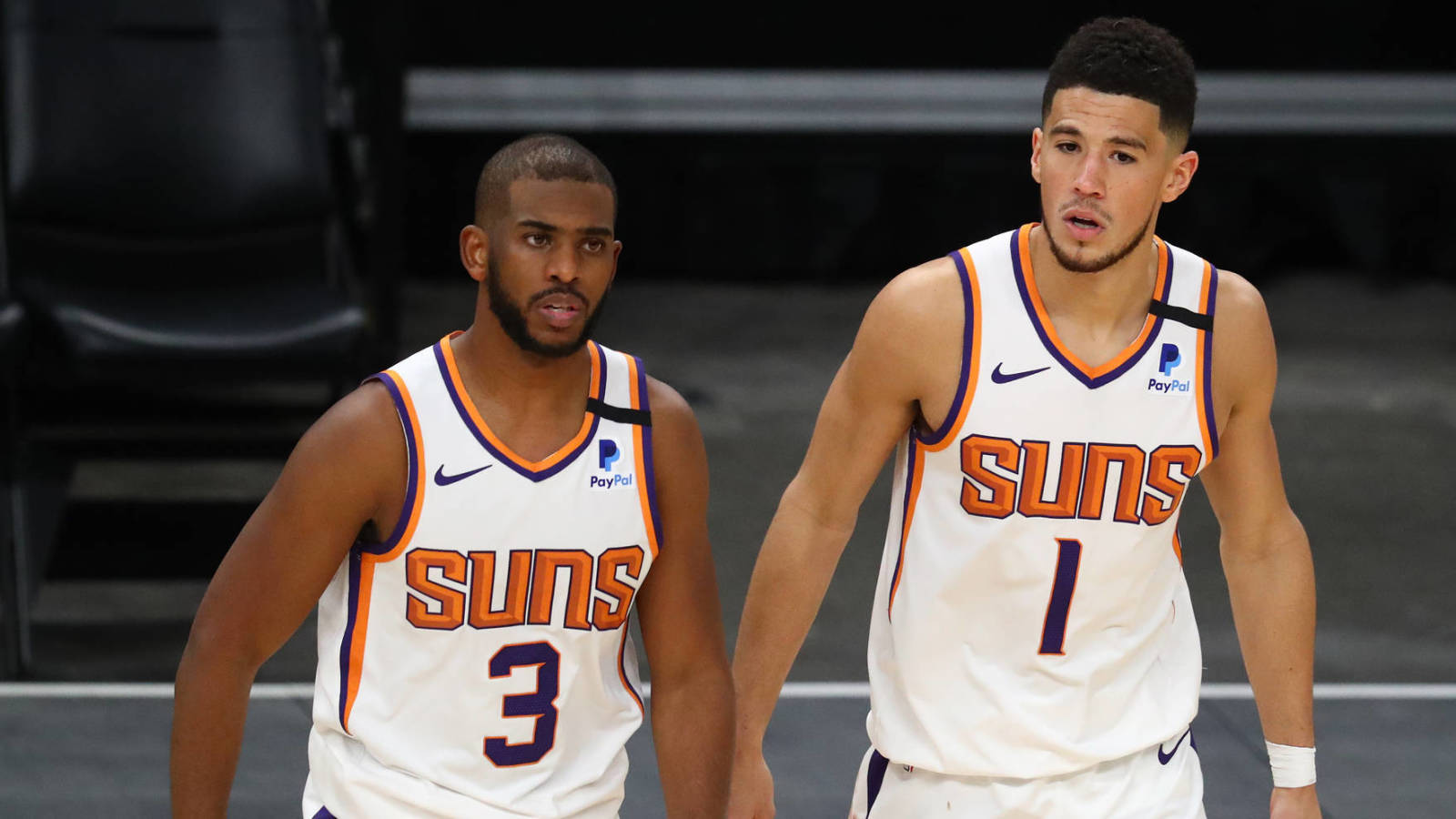 Suns guard Chris Paul (3) and Devin Booker (1) 
Mark J. Rebilas-USA TODAY Sports
Chris Paul and Devin Booker are an excellent backcourt, center Deandre Ayton continues to make strides, Mikal Bridges is a strong defensive player and Jae Crowder also arrived in the shortened offseason from Miami to provide a key, quality wing defender the Suns previously lacked. All these elements combine to make Phoenix a legitimate contender in the West, but its defense has fallen off toward the end of the 2020-21 campaign.
9. Milwaukee Bucks
With Jrue Holiday arriving in an offseason trade, reigning Defensive Player of the Year and MVP Giannis Antetokounmpo locked into a long-term max contract and Khris Middleton still around, Milwaukee has an exceptional trio of defenders. That type of size and athleticism on the outside is uncommon. Plus, Brook Lopez can still get it done as a shot-blocker. The Bucks are a no-brainer top-10 defensive team, and they'll show it more in the playoffs.
8. Miami Heat
Jimmy Butler was hurt and dealing with COVID-19 early. The team was shorthanded in the NBA Finals and had a quick turnaround. However, Miami picked up the slack on the defensive end in tremendous fashion when Butler got healthy. As coach Erik Spoelstra has continued to sift through different personnel, the Heat had reestablished themselves as a defensive juggernaut. Their recent inconsistency knocks them down a ways, though.
7. Memphis Grizzlies
The Grizzlies have stabilized a little north of the .500 mark thanks largely to playing hard on defense. Memphis could be bringing back the gritty glory of the Tony Allen and Marc Gasol heyday, as the squad ranks seventh in turnovers forced per contest and creates the most steals on average.
6. Los Angeles Lakers
Coach Frank Vogel schemed up the defense that led to the Lakers' NBA championship, and he's gotten creative to keep L.A. among the league's best defensive outfits despite long-term absences from superstars LeBron James and Anthony Davis. With Davis back and The King soon on the way, Los Angeles should be fine in the postseason.
Premier units of the 2020-21 season
5. Los Angeles Clippers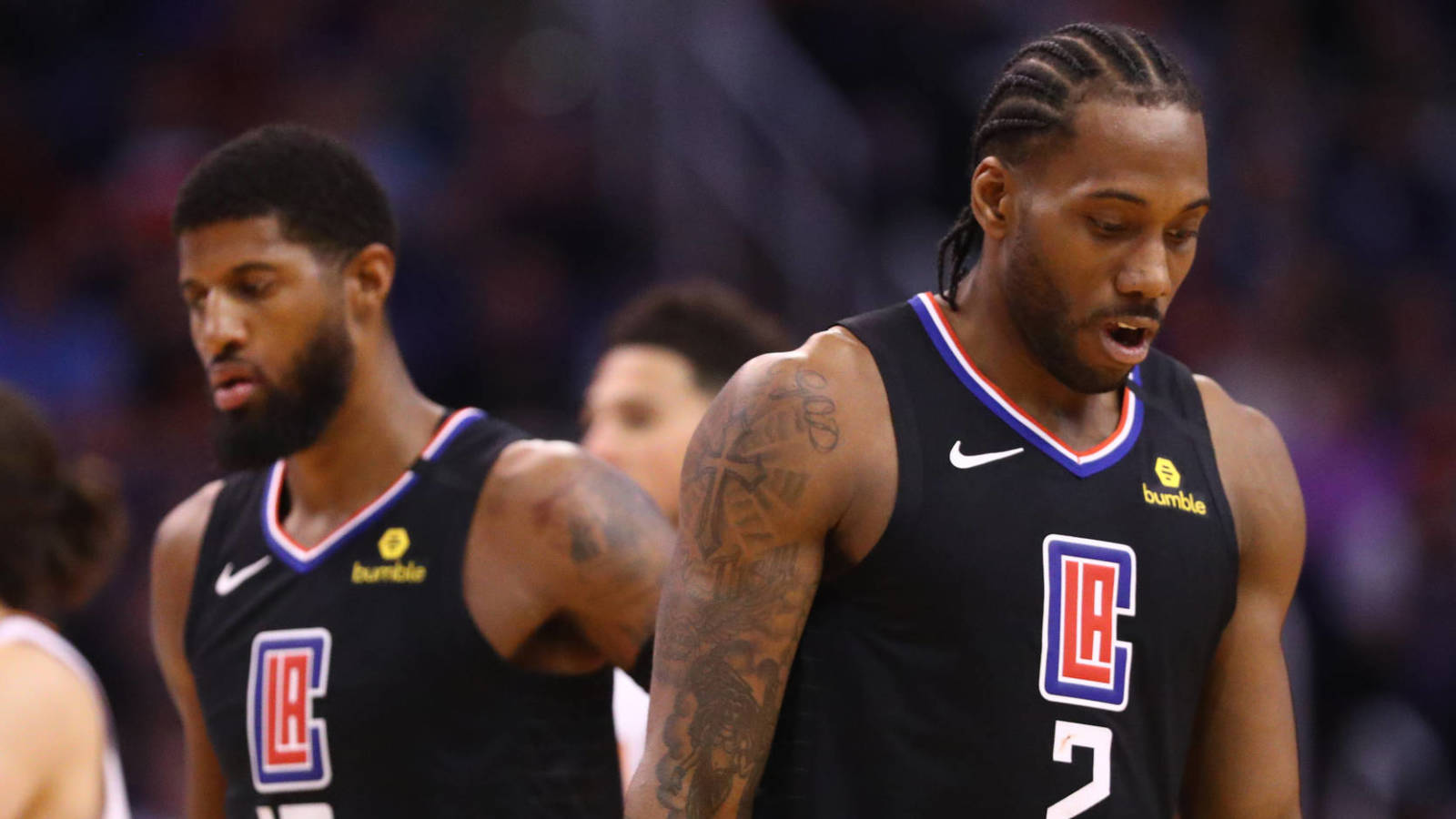 Clippers forward Kawhi Leonard (2) and guard Paul George (13) 
Mark J. Rebilas-USA TODAY Sports
We were waiting to see just how good the Clippers can be on defense with Kawhi Leonard and Paul George playing together consistently. Kawhi in particular is fond of resting for load management, and defense tends to be more relaxed prior to the playoffs anyway. Down the stretch, though, the Clips have cranked it up, ranking third in defensive rating in the last 15 games.
4. Utah Jazz
Rudy Gobert is simply a fantastic interior defender. Veteran point guard Mike Conley is also showing signs of his prime form from his Memphis Grizzlies heyday, and he is among the more underrated stoppers in the game. Coach Quin Snyder just knows how to get the Jazz in tune as a functioning unit. They're essentially the Celtics of the West, but better, especially this season.
3. Golden State Warriors
Draymond Green almost single-handedly held the Dubs up early. The Warriors had struggled without all their pieces available. Stephen Curry has been counted on to light it up every night for the Dubs to even have a chance, but suddenly, everything's clicking defensively. Golden State ranks No. 1 in defensive rating over the last 15 contests.
2. Philadelphia 76ers
The duo of Joel Embiid and Ben Simmons alone makes Philadelphia a seriously stout defense. The Sixers are second in defensive rating, second in steals per game and second in average blocks. Tobias Harris is a versatile forward who can guard in the paint and on the wing as well, so in this edition of NBA defensive rankings, Philly earns its No. 2 spot.
1. New York Knicks
Tom Thibodeau was always going to bring defense to the Big Apple. The question was simply how soon it would start working, and it appears New York's young core is already adapting Thibodeau's system and seeing it click. The Knicks are top-four in defensive rating and lead the NBA in field-goal defense (44.1%).
NBA Defensive Player of the Year (Bonus)
No NBA Defensive Rankings would be complete with a look at the prospective Defensive Player of the Year. Here's a quick top five:
5. Clint Capela, Atlanta Hawks
4. Giannis Antetokounmpo, Milwaukee Bucks
3. Myles Turner, Indiana Pacers
2. Rudy Gobert, Utah Jazz
1. Ben Simmons, Philadelphia 76ers