When Novak Djokovic and Rafael Nadal step onto Court Philippe-Chatrier on Sunday, they will be contesting one of the most important matches in their storied ATP Head2Head rivalry.
The top two players in the FedEx ATP Rankings have battled for the biggest titles on the grandest stages in the sport since their first meeting at this event in 2006, but their eighth clash on the Parisian terre battue (Nadal leads 6-1) and their 56th ATP Head2Head encounter (Djokovic leads 29-26) has added importance. Both men are chasing Grand Slam history.
Here's how to watch from 3pm CEST/9am EDT
On one side of the net, Djokovic is aiming to become the first man in the Open Era to win all four Grand Slam titles on multiple occasions. A win would also see him move just one major title away from Nadal and two behind record holder and 20-time Grand Slam champion Roger Federer.
"I've played [Rafa] more than I [have] played any other player in my professional career," said Djokovic. "Our head-to-head is the biggest head-to-head ever in the history of the sport. The amount of matches we played is almost 60 matches… He's definitely my greatest rival."
For the first time, Nadal is one win away from equalling Federer's Grand Slam titles record. The 19-time major titlist will be aiming to add a record-extending 13th Roland Garros crown to his collection and become the first player to win 100 matches at Roland Garros (99-2).
"To play against Novak, I need to play my best. Without playing my best tennis, [the] situation is very difficult," said Nadal. "I know this is a court that I have been playing well [on] for such a long time, so that helps. But at the same time, he has an amazing record here too, being in the final rounds almost every single time."
Grand Slam Titles Leaderboard
Rank
Player
Titles
1
Roger Federer
20
2
Rafael Nadal
19
3
Novak Djokovic
17
4
Pete Sampras
14
5
Roy Emerson
12
In the early stages of their rivalry, Nadal owned a clear edge. The Mallorcan dominated the centre of the court with his forehand and used his greater experience to claim 14 victories from his opening 18 clashes against Djokovic.
In recent times, Djokovic has mirrored that record. The Serbian has won 14 of their 18 most recent contests by imposing his brand of tennis on Nadal. Djokovic has improved his serve, which has helped push Nadal behind the baseline and into defensive positions. The World No. 1 has also used his backhand to great effect, taking Nadal's heavily spun forehand in his stride and firing the ball crosscourt and down the line with high levels of consistency.
"[He] is one of the toughest opponents possible. But I am here to keep trying my best," said Nadal. "I like to play in this scenario. I know I have to make a step forward. I think I did one [on Friday]. But for Sunday [it] is not enough. I need to make another one. That's what I'm looking for. I [am] going to work hard to try to make that happen."
Conditions have often played a key part in the outcome of Djokovic and Nadal's matches. Djokovic has dominated his rival on hard courts, winning all of their past nine meetings on the surface in straight sets.
But Nadal owns the crucial advantage on clay. The 12-time champion holds a 17-7 record against his rival on the dirt, including wins in their past three meetings on the surface at ATP Masters 1000 events in Rome and Madrid.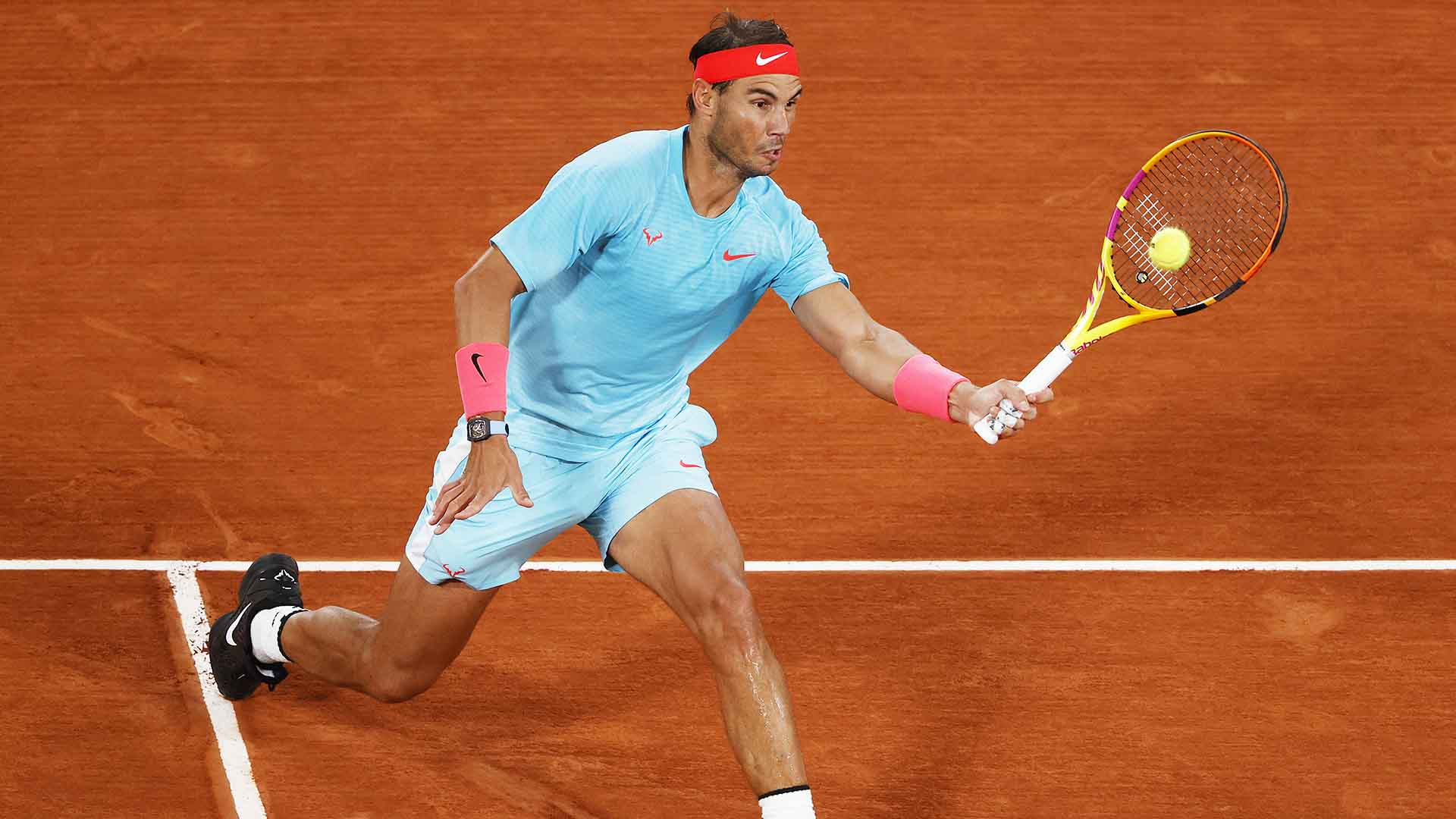 Due to the tournament's position in the calendar this year, the cold conditions in Paris could influence the pair's record-equalling ninth major final. Djokovic and Nadal both own four victories against each other in Grand Slam championship matches.
"We all know that the conditions and the circumstances are obviously different from what we are used to. It's going to be interesting to see how his game and my game match up, how it all plays out on Sunday," said Djokovic.
"Depending on what the temperature is as well. That affects a lot the court, whether it's heavy, not bouncing much, slippery, windy. All these things can affect I think both of us mentally and our games."
En route to the quarter-finals, Djokovic claimed four straight-sets victories and spent just seven hours and 32 minutes on court. In his past two matches against Pablo Carreno Busta and Stefanos Tsitsipas, the 2016 champion needed a combined seven hours and four minutes to reach his fifth Roland Garros final (1-3).
Despite struggling with neck and shoulder issues against Carreno Busta, Djokovic expressed confidence on Friday that he would have no issues recovering in time for his third Roland Garros final against Nadal (Nadal leads 2-0).
"I'm not feeling exhausted physically so much after tonight's match, obviously [the match lasted] almost four hours," said Djokovic on Friday. "It was a great battle. But I feel fine. I think a day and a half will be plenty of time for me to recover. I'm really looking forward to a great battle with Rafa."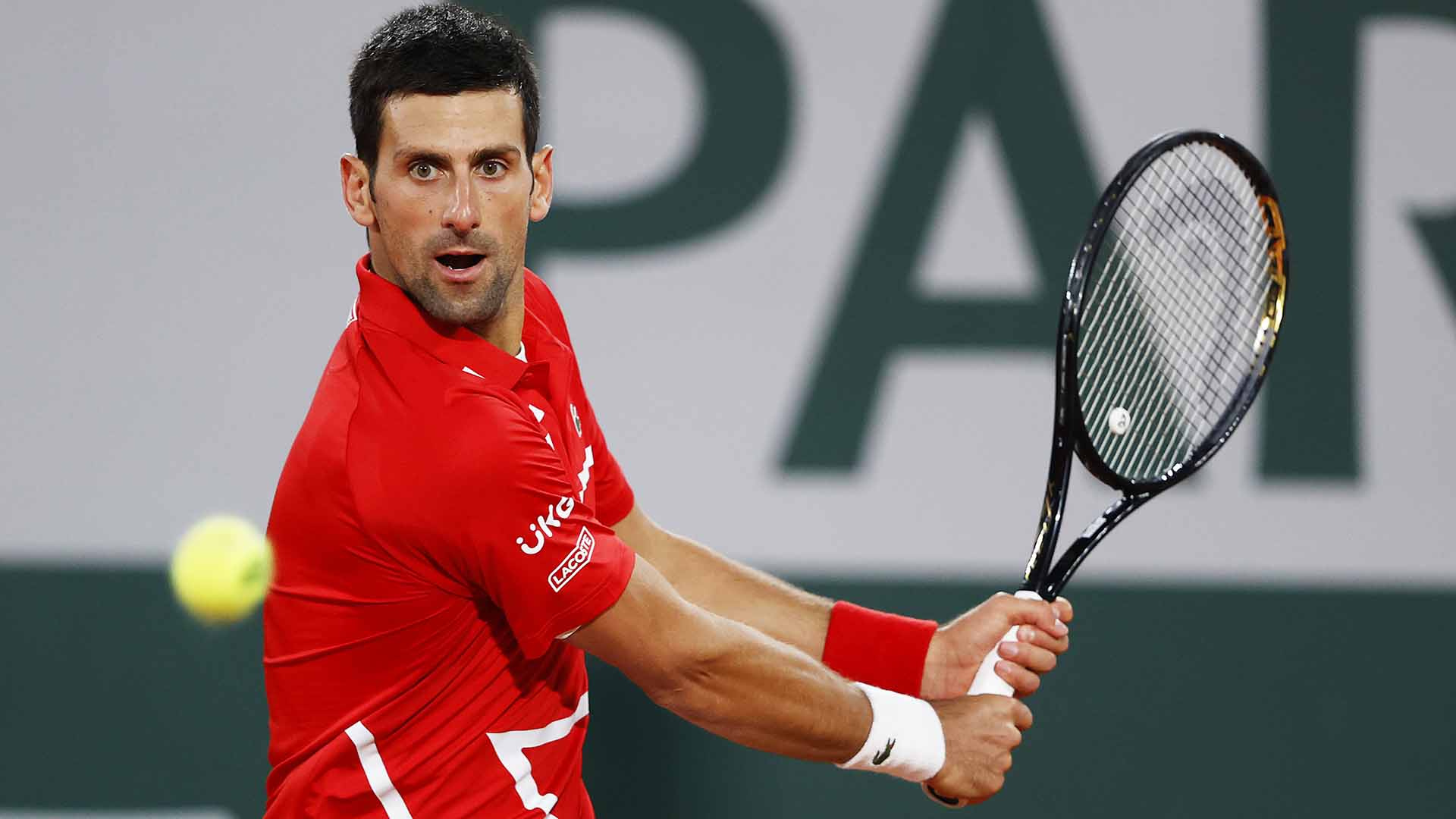 Nadal's path to the final has been more straightforward. For the sixth time, the second seed has made it to the final in Paris without dropping a set. But Nadal has still been tested during the event. In the third set of his semi-final clash against Diego Schwartzman, the 34-year-old twice surrendered a break advantage and was forced to save three break points serving at 5-5.
"Going through these moments playing that aggressive with the forehand, knowing that you can have success like this, makes me feel positive and makes me feel confident. That helps, of course, for the future," said Nadal.
As one of only two men to have defeated Nadal at Roland Garros, alongside Sweden's Robin Soderling, Djokovic will use his straight-sets win against Nadal in the 2015 quarter-finals for inspiration. With a 37-1 record this year, the top seed is in peak form. The question is, can he rise to the occasion and overcome one of the biggest challenges in sport for the second time?
"I'm in the last match of the tournament, playing against the biggest rival, the biggest obstacle and challenge that you can have. This is what it comes down to," said Djokovic.
"I've been there. I've done it. I understand what needs to be done and how I need to prepare myself. I'm looking forward to it."