In only his second season, 21-year-old Luka Doncic of the Mavericks clearly is already one of the best players in the NBA. But for other young standouts, the crystal ball is a little more cloudy. Will they become All-Stars and lead a team to the Finals, or are they simply longtime rotation players? Here are forecasts for the career ceilings for those 23-and-younger players:
Russell Isabella-USA TODAY Sports
Jayson Tatum, Celtics | Age: 22
The Celtics' forward made his first All-Star team just before his 21st birthday this season. He also made a compelling case for the Most Improved Player award, upping his scoring to 23.6 points per game, in part due to nearly doubling his three-point attempts to 7.1 per game and shooting 39.8% from deep. But defense will determine whether Tatum becomes a superstar like two-way players Kawhi Leonard and Paul George of the Clippers. Tatum isn't there yet, but his greater defensive commitment, coupled with his 6-foot-11 wingspan, made him a turnover-forcing machine this season. He improved his steals and blocks, regularly guarded the other team's best player, and started to show that two-way potential. A guy who can score like Tatum is valuable if he's an average defender. But if he can become a defensive stopper, that's a guy who can be the best player on a Finals team.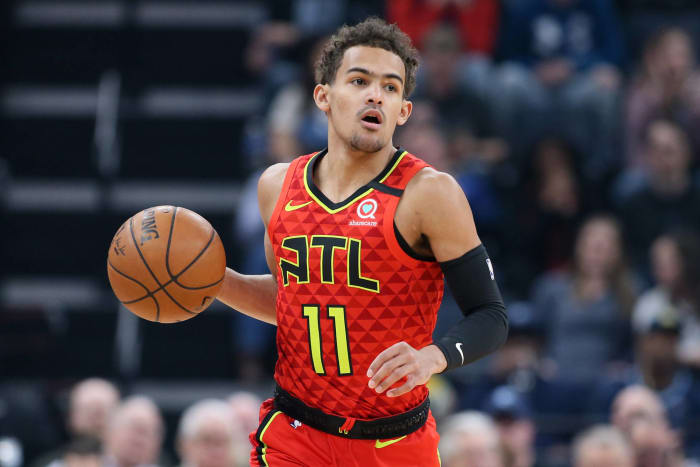 Nelson Chenault-USA TODAY Sports
  Trae Young, Hawks | Age: 21
Young started in the All-Star Game this season, but his Hawks are awful. Blame team management, which spent the summer taking bad contracts for draft picks instead of getting Trae help. He has emerged as an offensive force, averaging 29.6 points and 9.3 assists and sinking deep three-pointers like Steph Curry. But those deep threes demonstrate the paradox of Young. When those shots go in, he seems unstoppable. But when they are rebounded by the other team, he contributes to the Hawks' staggeringly bad defensive numbers (127 points per 100 possessions) and spotlights his awful transition defense. He is a terrible defender overall, partly due to his size (6-foot-1 and 180 pounds), partly due to his own effort level. Maybe adding Clint Capela is the first step to surrounding Young with good defenders, but it's hard to see a Young-led team making the Finals. The absolute best-case scenario for him is Steve Nash, who never got past the conference finals.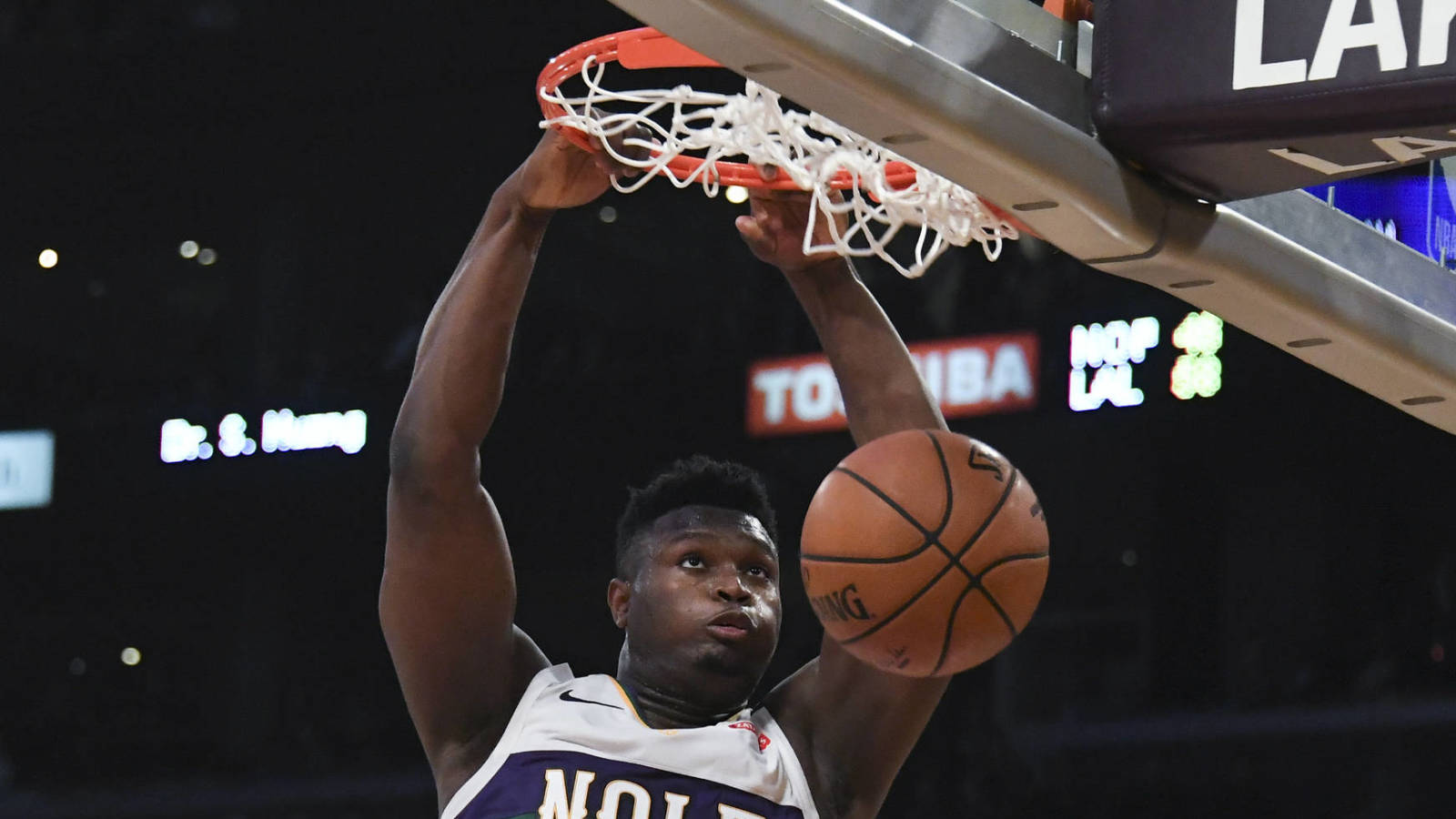 Richard Mackson-USA TODAY Sports
Zion Williamson, Pelicans | Age: 19
After his pro debut was delayed three months by a knee injury, Williamson took about three quarters to adjust to the NBA. He is a dominant post player, putting up 23.6 points in just under 30 minutes per game. He gets to the foul line eight times a game, further demonstrating his unstoppability. And yet he's still not in great shape. Assuming he stays healthy and keeps his weight down, expect his defense to be closer to how it was at Duke, where he got a lot of steals and blocks.  Also, expect him to extend his jump shot closer to the perimeter and get more comfortable as a passer. He's so athletically overwhelming that Zion's already really good without the refined skills. If he rounds out his game, he could win at least one MVP award, and it's not hard to imagine him holding up the Larry O'Brien trophy as well.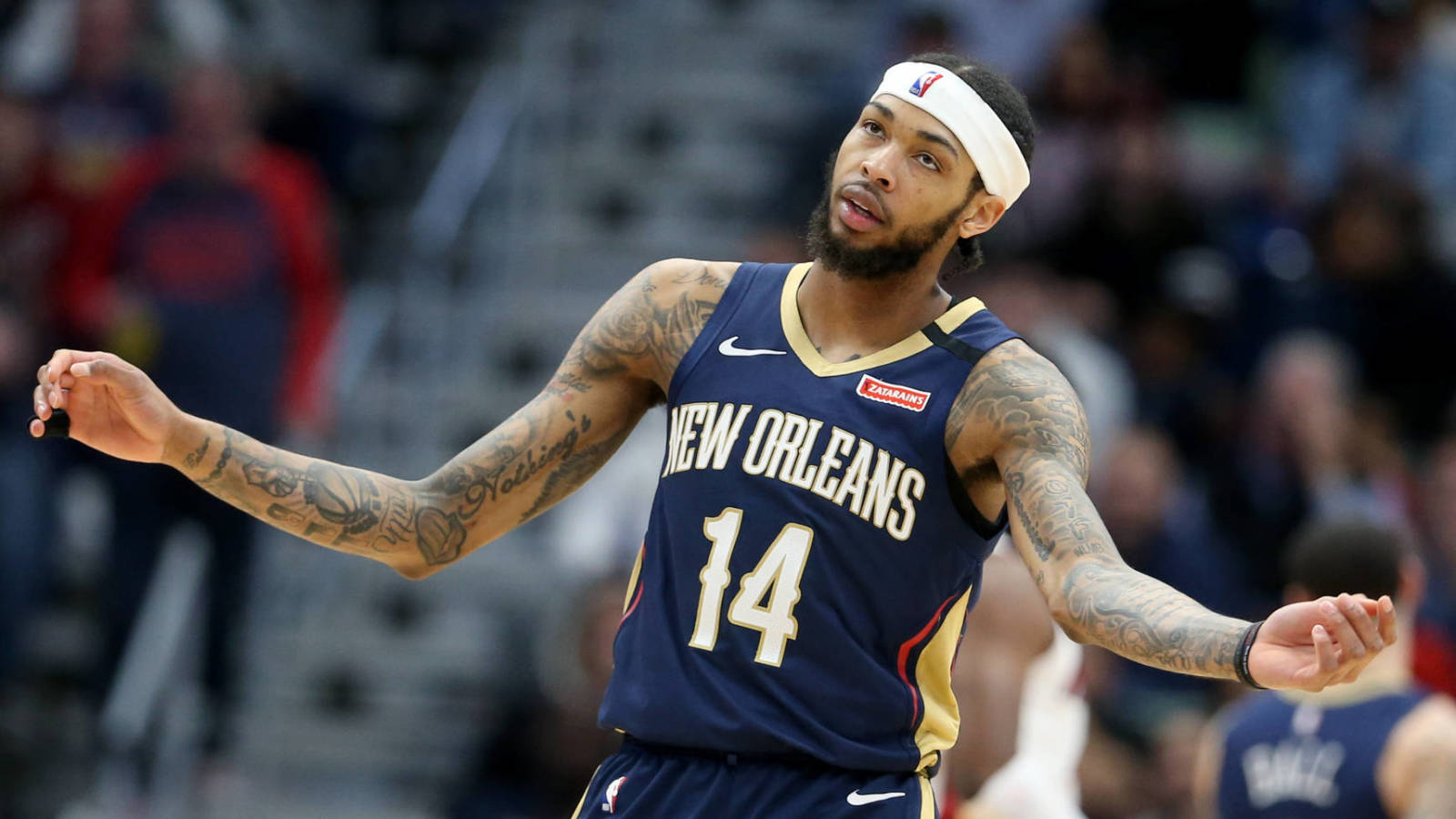 Chuck Cook-USA TODAY Sports
Brandon Ingram, Pelicans | Age: 22
He has blossomed after leaving the Lakers, scoring 24.3 points per game and making the All-Star team. But he really broke out at midseason last year, averaging 27.8 points on 57% shooting (53% from three) after the All-Star break. What's the big difference? Nearly tripling his rate of three-pointers and making 39% of them. And his free throw shooting has also improved to 86%. Ingram is tall for a small forward (6-foot-9) and has a 7-foot-3 wingspan, making his shot almost unblockable. Could he be a Durant-esque lead scorer for a contender? Maybe, but on the Pelicans he doesn't have to, as his catch-and-shoot prowess will give Zion Williamson space inside, and his length lets him shift between the two forward positions. But for both Zion and Ingram to be so good, so young means that the Pelicans should be thinking of their team as a future title contender. These guys will be the pillars.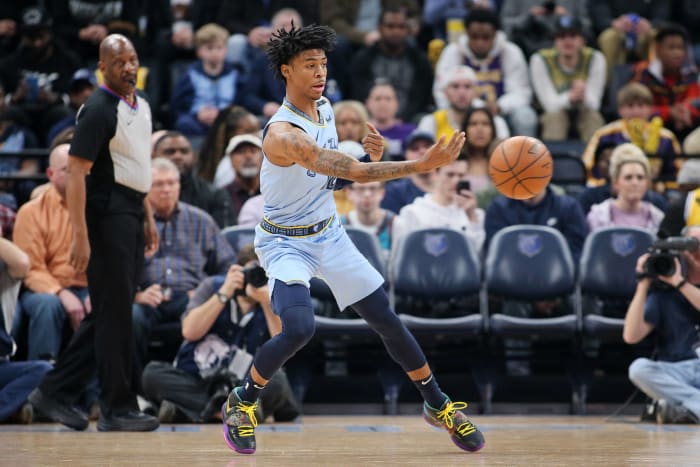 Nelson Chenault-USA TODAY Sports
Ja Morant, Grizzlies | Age: 20
Morant burst on the NBA scene this season with three Rookie of the Month awards, and has led the Grizzlies to the brink of a playoff appearance — if we have postseason in 2020. That's stunning, because most thought they'd be in the lottery. Morant averages 17.6 points and 6.9 assists and shoots 49% from the field and 37% from three-point range — tremendous numbers for a 20-year-old. He goes to the rim relentlessly and scores efficiently when he does, but he really shines on his reliable floater. Morant has great court vision — think Jason Kidd with the hops to dunk on seven-footers. Can he play defense? Not yet, but the Grizzlies have already surrounded him with defenders Justise Winslow and steal machine De'Anthony Melton. Best case for him? An MVP candidate who can win a few playoff rounds, especially if realignment sends Memphis into the Eastern Conference.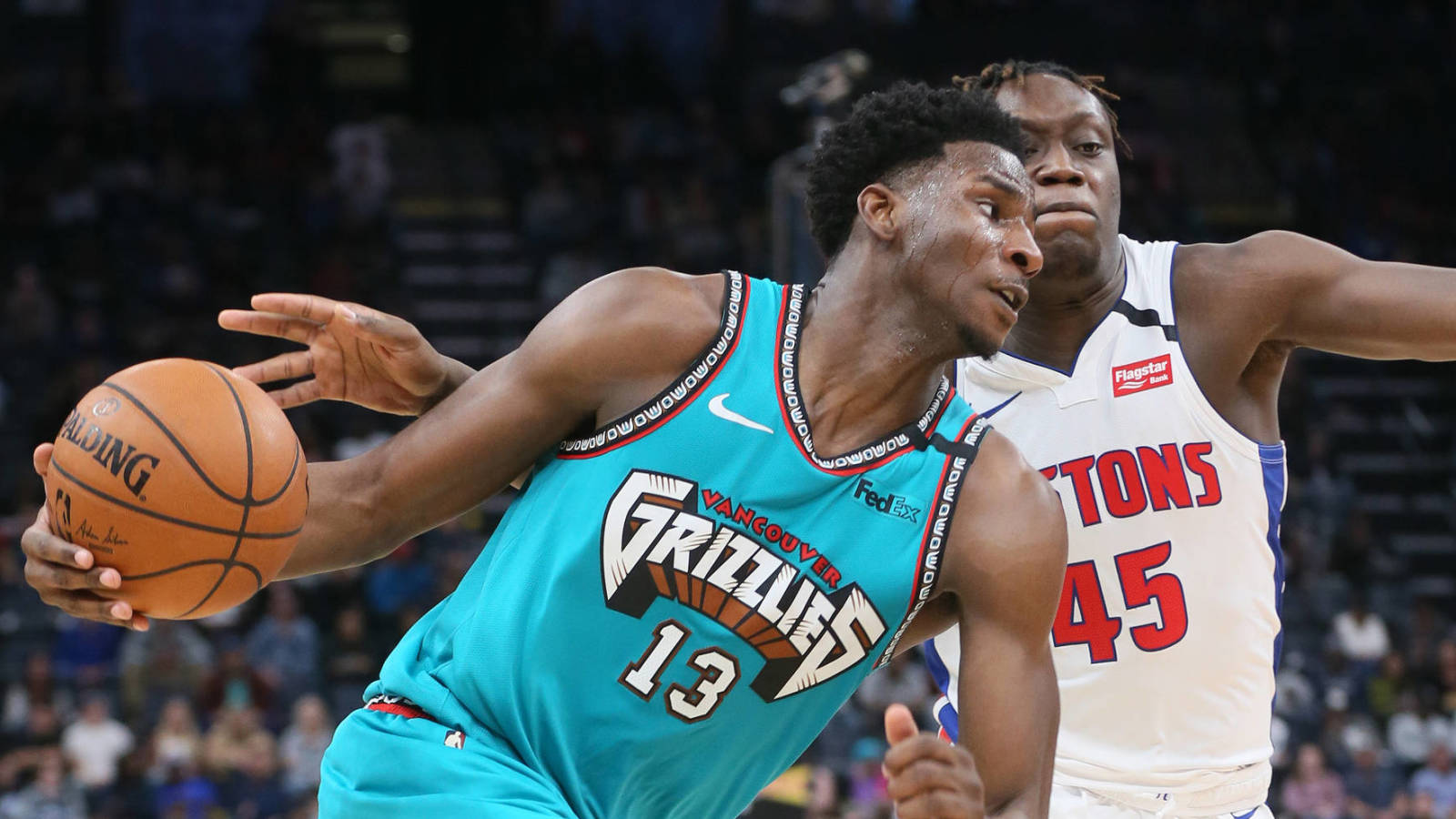 Nelson Chenault-USA TODAY Sports
Jaren Jackson, Jr., Grizzlies | Age: 20
In only his second season, Memphis' other young stud is already one of the league's best-shooting bigs. He has hit 40% of his three-pointers on 6.3 attempts per game. Jackson is a prototypical stretch big, a guy who has shown some dribble moves and shot-blocking. Jackson must develop better defensive awareness — he suffers from JaVale McGee disease, which causes the sufferer to leap arbitrarily at shooters, resulting in fouls. Luckily, that malady is curable –- even JaVale has gotten much better! When Memphis is ready to compete, it is going to want Jackson to play center, and he he must get stronger and more disciplined before that happens. But if he can cut down his fouls and stay on the court, he and Ja look like a regular conference finals duo. Alone? Maybe a No. 8 seed.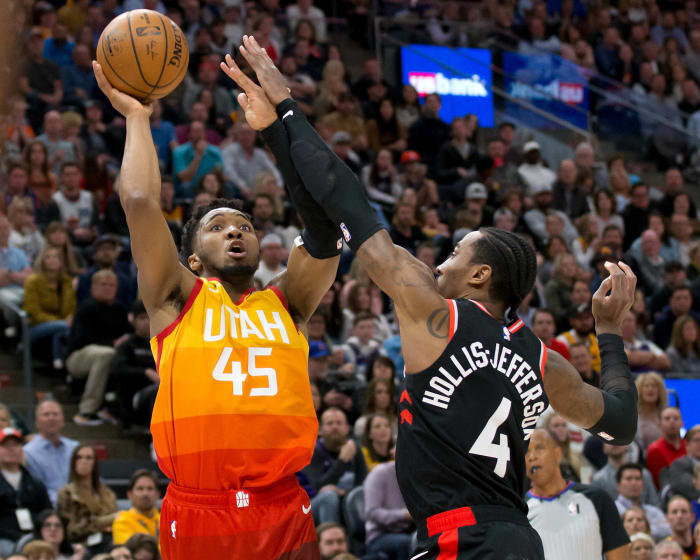 Russell Isabella-USA TODAY Sports
Donovan Mitchell, Jazz | Age: 23
In good news for Jazz fans, Mitchell made his first All-Star team this season. Better news: He survived his battle with coronavirus. Statistically, Mitchell has basically duplicated last season's numbers (24.2 points, 4.4 rebounds, 4.2 assists in 2019-20; 23.8, 4.1, and 4.2 last year), and he upped his efficiency slightly. He's great at getting to the basket and stellar at shooting when Utah's plays break down. But he still takes a couple of questionable, offense-killing long jumpers every game. What's lacking is his defense, and for a 6-foot-1 shooting guard, that's a problem, no matter how acrobatic and athletic you are on offense. He's useful for the Jazz, whose offense tends to bog down in crunch time, but it's just hard to be a true difference-maker at his size. Maybe Mitchell could get to the NBA Finals some day, but it will be as the second- or third-best player on a team, not the main star. If Mitchell's the best player on a team, it's hard to imagine it getting out of Round 2.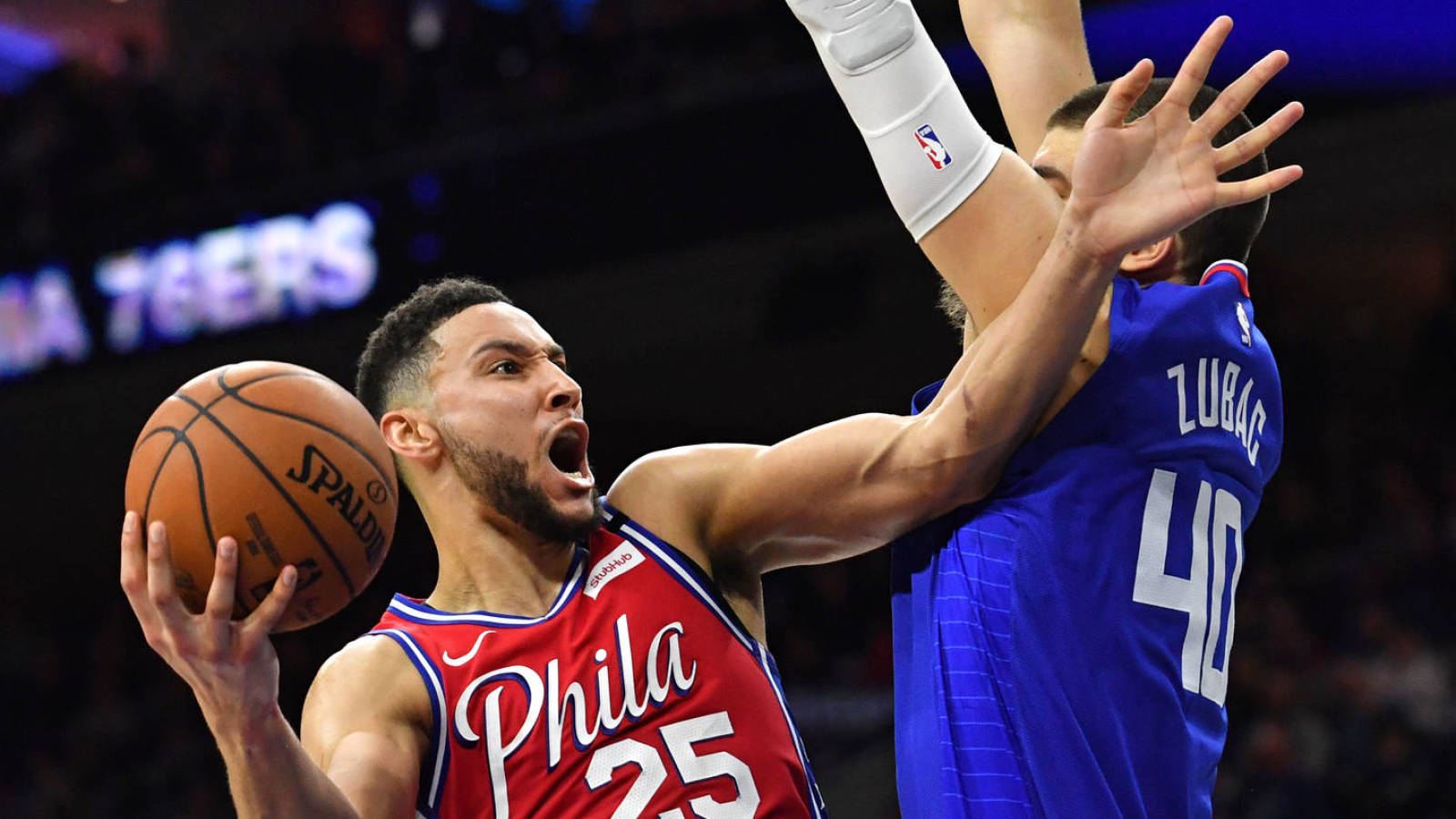 Eric Hartline-USA TODAY Sports
Ben Simmons, 76ers | Age: 23
Simmons was Mitchell's rival in the 2017-18 Rookie of the Year race, but they're nearly opposites as players. Mitchell is undersized at shooting guard, struggles on defense, and shoots at will. Simmons is huge for a point guard (6-foot-10), a hugely disruptive defender, and hates shooting the ball beyond 10 feet. But while Mitchell is in a perfect situation alongside Rudy Gobert, Simmons is stuck on a roster with Joel Embiid, Al Horford and Tobias Harris, all of whom want to operate close to the basket. Simmons can clearly carry a playoff team, but there's a limit to how good he can be in an Embiid-centric offense. Until the Sixers change their personnel – even starting just two other big men and not three would go a long way – the Embiid-Simmons duo has a second-round ceiling, no matter how good their defense is.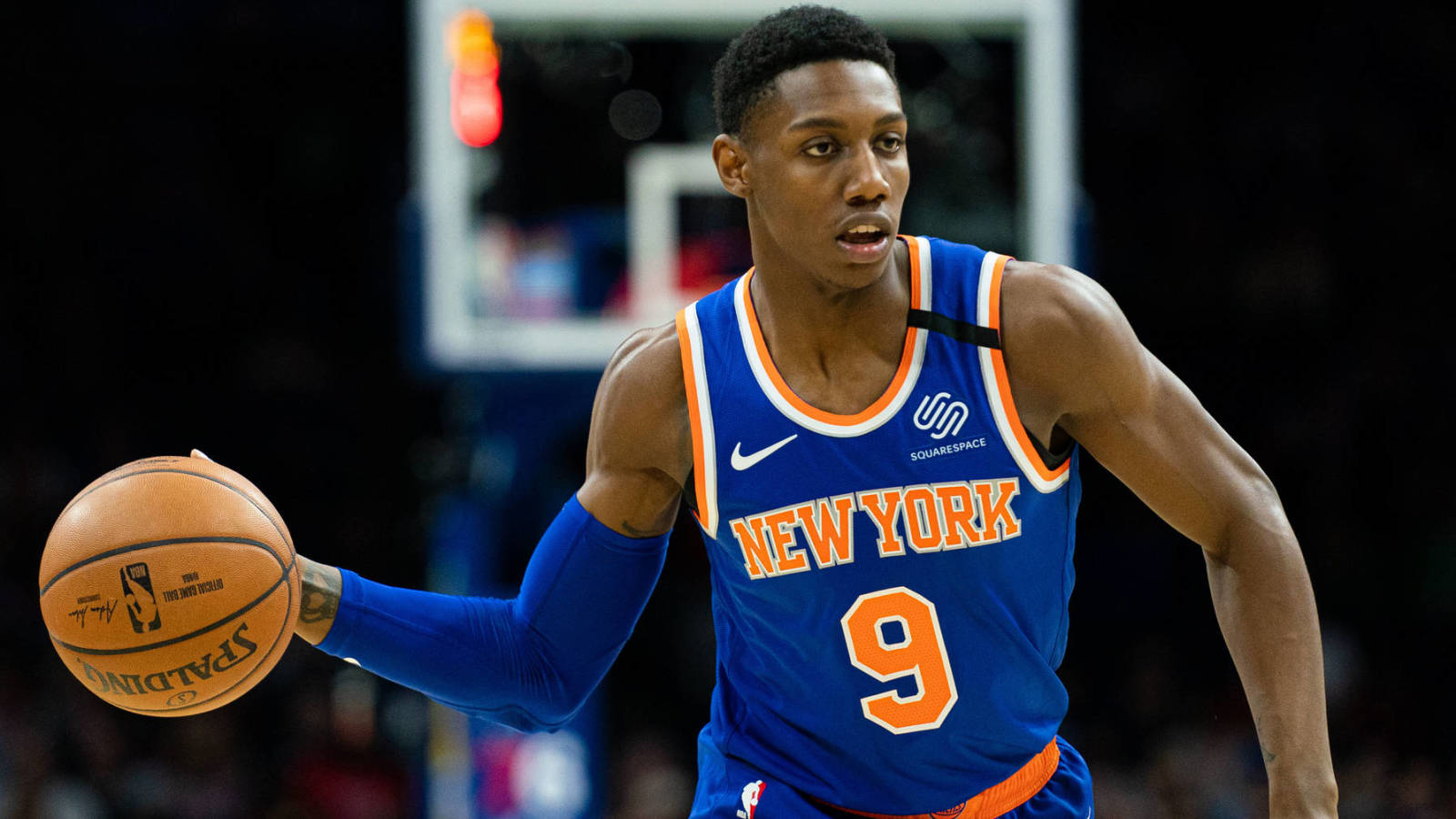 Bill Streicher-USA TODAY Sports
R.J. Barrett, Knicks | Age: 19
It's still tough to get a handle on last June's No. 3 pick, who averages 14.3 points, five rebounds and 2.2 assists. Barrett has not exactly lit it up, shooting 40% from the field and 32% from three, but the Knicks don't have a lot of spacing. Nor did Duke, where he also shot poorly in his one season. Spacing aside, Barrett is terrible on pull-up jumpers from all over the floor, and despite standing 6-foot-6 with a 6-foot-10 wingspan, the Maple Mamba's athleticism hasn't produced super results. Barrett still has a chance to become a star -– he doesn't turn 20 until June –- but he must add offensive moves beyond a straight-line drive. He also must improve his jumper or else he's going to end up like another highly touted Canadian, Andrew Wiggins. Barrett feels like the third or fourth option on a playoff team.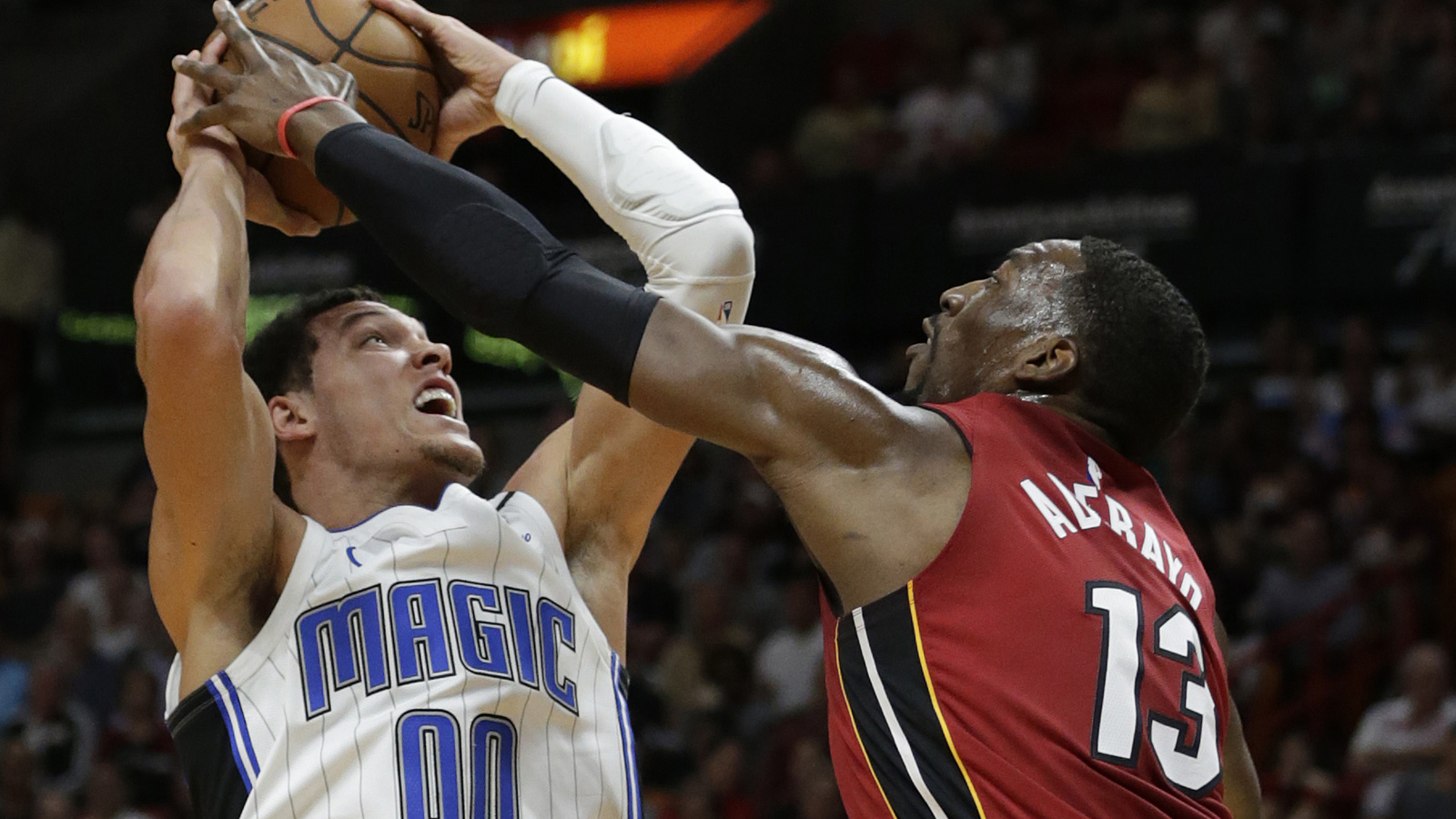 Rhona Wise-USA TODAY Sports
Bam Adebayo, Heat | Age: 22
Besides Tatum, the strongest candidate for Most Improved Player this season is a fellow first-time All-Star from the 2017 draft class. There's almost no one to compare Adebayo to on defense. You often hear about players who can guard 1-5; Bam actually does it regularly within a game. He also fills up the box score: 16.2 points and 10.5 rebounds, 5.1 assists, 1.3 blocks and 1.2 steals. He's an incredible finisher, a good passer and ballhandler, and shoots reliably inside 15 feet. At only 22, he's arguably a top-22 player in the league already. If he expands his shooting range just a little bit, the Heat could be looking at an All-NBA level player. By himself, he won't take a team to the Finals, but if you had a human cloning lab, you couldn't design a more attractive, selfless second fiddle for a superstar than Bam.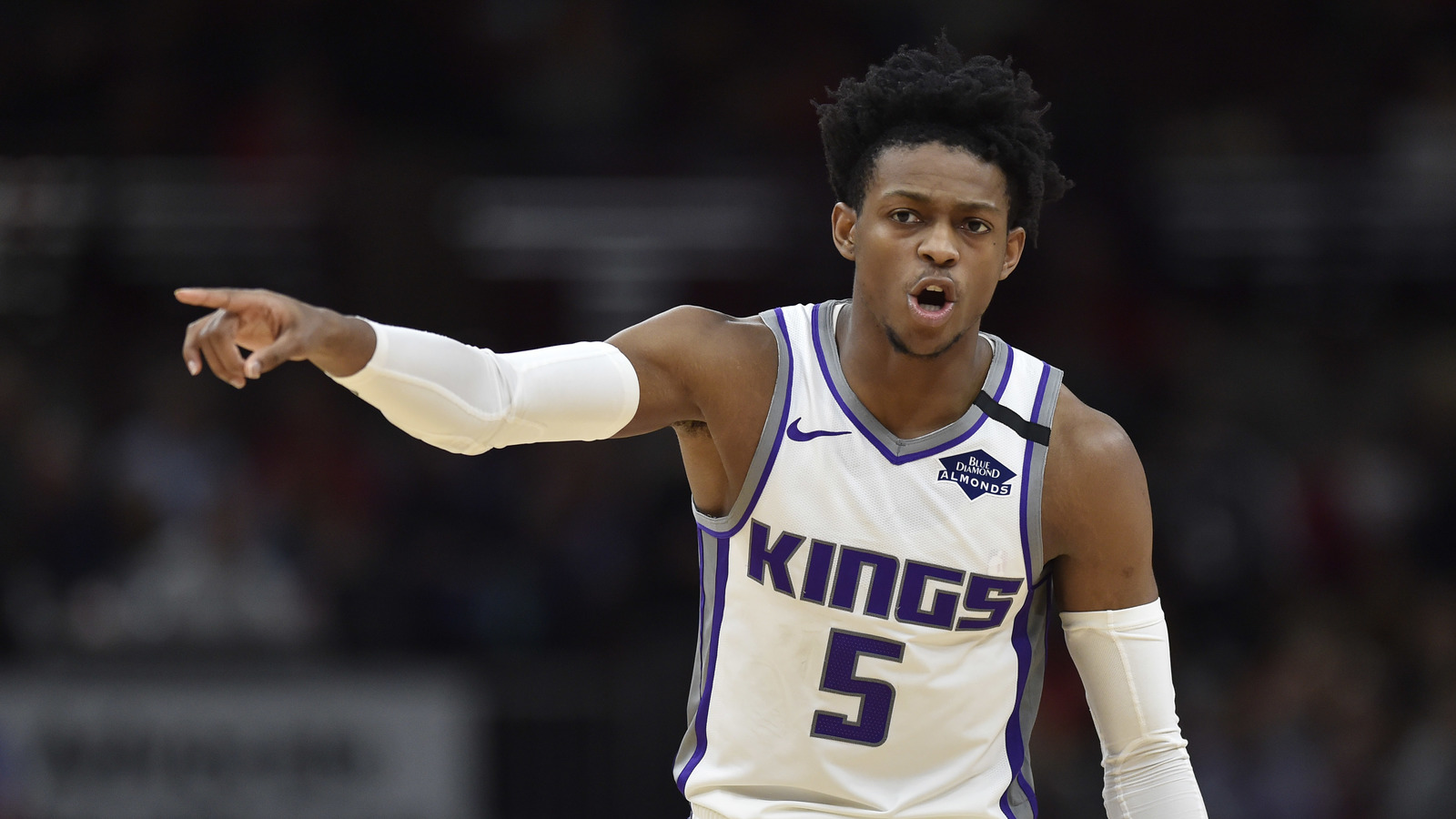 Quinn Harris-USA TODAY Sports
De'Aaron Fox, Kings | Age: 22
Even though his three-point shooting is dismal, Fox is having his best offensive season, averaging 20.4 points on 55.6% true shooting. His greater efficiency has come from getting to the rim often and scoring well when he did, cutting out his long twos, and getting to the free throw line. Add that to his potential as a lockdown defender -– he's 6-foot-4 with a 6-foot-6 wingspan –- and everything about Fox points to his potential as an All-Star. Two factors are working against him: his outside shot and playing for the Kings. The Western Conference isn't getting any easier, and having Vlade Divac making personnel decisions strongly suggests that Fox isn't getting past a low seed and a first-round exit until he's on a different team.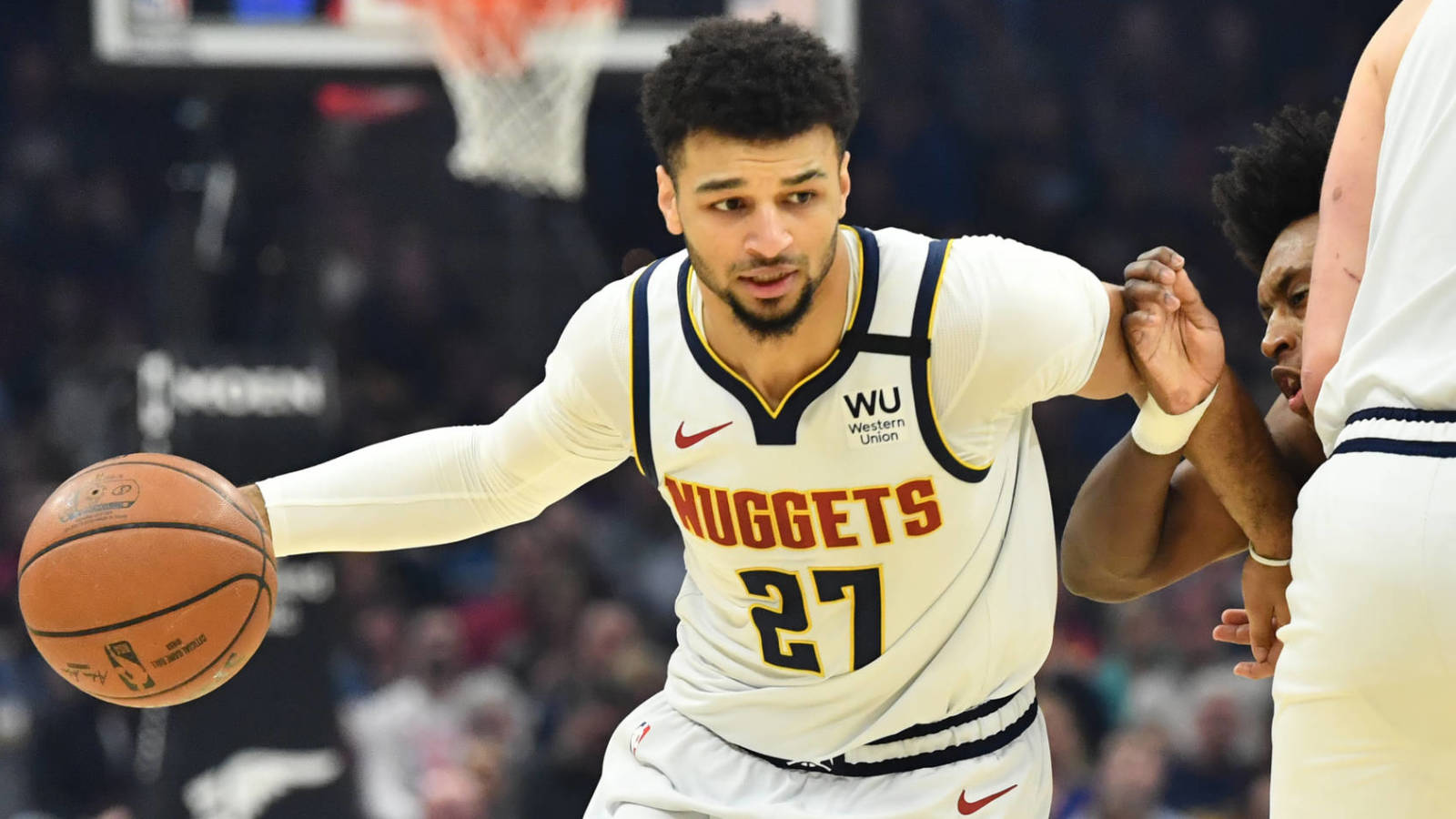 Ken Blaze-USA TODAY Sports
Jamal Murray, Nuggets | Age: 23
Murray is going to be in Denver a long time, given his five-year max extension doesn't kick in until next season. His stat line: 18.8 points and 4.8 assists, up from 18.2 and 4.8 last season. Murray doesn't have to be the superstar for this team -– that's Nikola Jokic's job –- but he does have to be the main offensive creator in crunch time. On another team, Murray's ceiling would be Marbury-esque; a scoring point guard, who shoots too much, which might help a team get a No. 7 or 8 seed. But on the Nuggets, he's a great fit with Jokic and Michael Porter Jr., who might pass Murray as the Nuggets' No. 2 sooner or later. With that team, and Murray exchanging some long twos for three-point attempts, the Nuggets could be in the Finals in a year or two.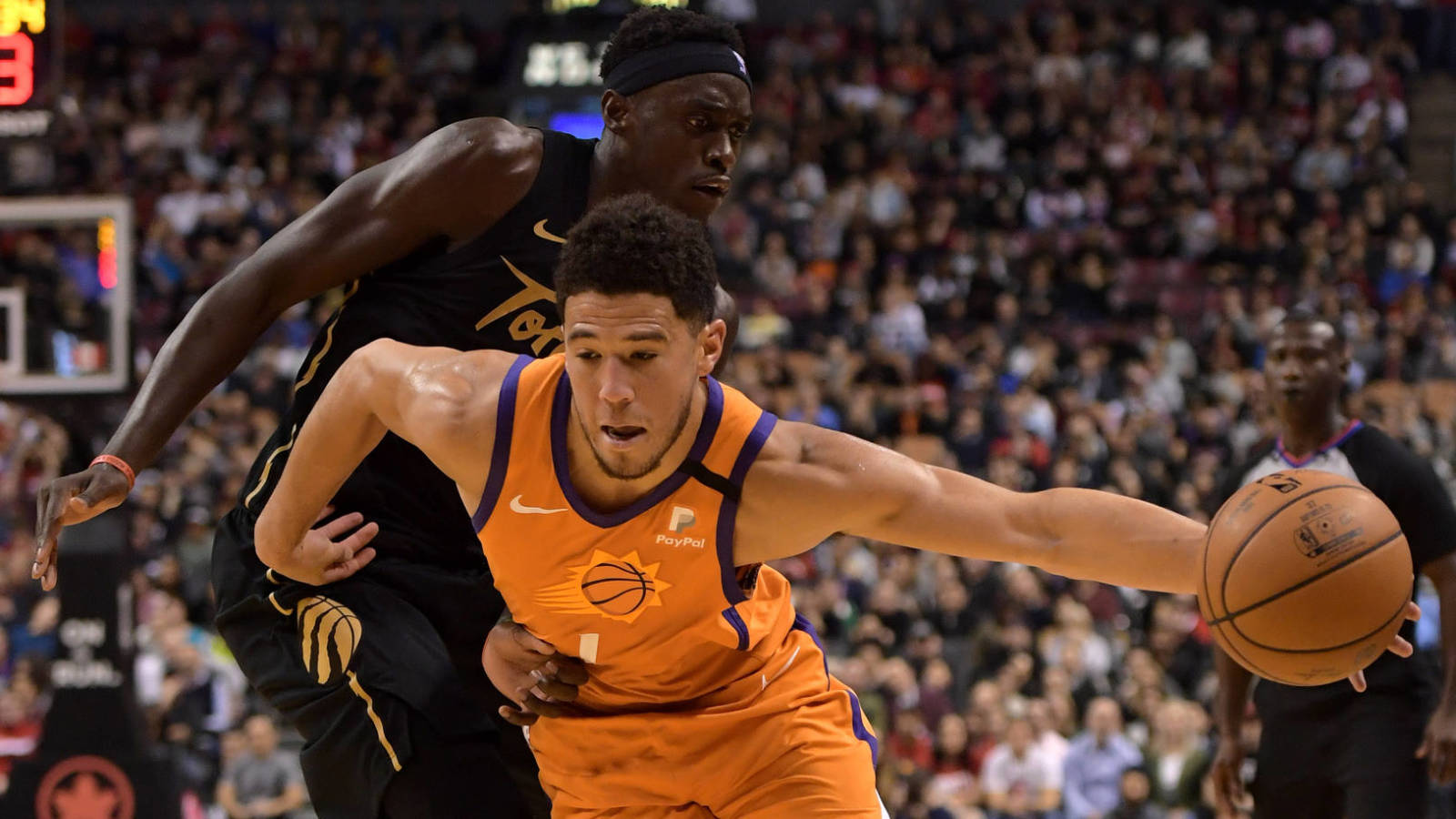 Dan Hamilton-USA TODAY Sports
Devin Booker, Suns | Age: 23
In this abrreviated season, Booker made his first All-Star team and has had his best offensive season (26.1 ppg., 6.6 apg.). The addition of Ricky Rubio, an actual point guard, has helped Booker play off the ball, and he has maintained his scoring and assist numbers despite taking fewer shots and handling the ball less often. Last season Booker was one of the worst defenders in the league; he's bad — Lou Williams bad, not Trae Young bad. What's going to raise Booker's ceiling? Like almost every young player on the list, it's about improving his defense and shooting better from three. A guy who shoots as well as Booker should be hitting better than 36% of his three-pointers. In his fifth season, he has not played for a team that has finished higher than 13th in the conference, so it's hard to think of Booker as a future playoff star.