Although the Los Angeles Lakers revealed this week that all of their players, including the two who previously tested positive for COVID-19, were symptom free following a two-week self-isolating period, coach Frank Vogel admitted he has no way to be sure whether he or any of his coaching staff ever had the coronavirus.
"To my knowledge, the rest of the staff was not tested," Vogel said on a conference call with reporters Thursday. "The only people that were tested upon the news of the Brooklyn Nets' positive test results were our players. That was … following the lead of our team doctor and the local health officials."
Four Nets players, including Kevin Durant, tested positive for the virus, prompting the Lakers to quickly arrange for their players to receive testing. L.A.'s last game before the NBA's hiatus was against Brooklyn at Staples Center on March 10.
1 Related
Vogel, who is spending the layoff at home with his wife and two daughters, said he has been asked by loved ones about seeking a test for himself, considering the proximity a coach finds himself in with players in huddles and the locker room, but he said he chose to follow the instructions he was given.
"It's just, we were not told to be tested," Vogel said. "And obviously everybody recognized the shortage of tests and we were only going to do what the local health department told us to do. So, we weren't asked to be tested at that point.
"I reassured my family that I was in good health and obviously, while I had been around those guys, there had been some social distancing guidelines in place, so I felt fine and I also felt confident that a test wasn't needed for me personally. But I think everybody is in a case-by-case basis with that."
Beyond opting not to find a test for himself, Vogel told ESPN's Jackie MacMullan that he isn't trying to find out which players on his team tested positive.
"I don't even know who are they," he told MacMullan, "and I'm totally fine with that."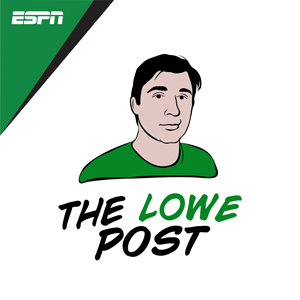 ESPN's Zach Lowe and The Ringer's Bill Simmons discuss their MVP ballots from 1 to 5. Listen now!
Vogel is also taking the approach of controlling what he can off the court. He wakes up every morning to work out with his wife; he checks in on his daughters' schoolwork and respective lacrosse and soccer drills; the family whipped up homemade pizza and binge-watched "Stranger Things" and "All American" and took in movies such as "Just Mercy" and "Good Will Hunting."
"Just trying time have as much fun as we can and enjoy the silver lining in this, which is the family time," Vogel said.
Still, for the coach who saw his first season with the Lakers abruptly come to a halt after guiding them to the No. 1 record in the Western Conference at 49-14, the idea of losing the rest of the season is jarring.
"Anything is possible," he said. "That certainly is a possibility and it would be a huge disappointment if we aren't able to play. However, we get it, and this is bigger than basketball. And us getting back on the court is not the most important thing for the world right now.
"Hopefully we have that chance, and if we're not able to, it would be a big disappointment, but I guess we'll cross that bridge when we get to it."
In the meantime, he says he is treating this period like the offseason, knowing that if the league is able to resume the 2019-20 season, his team will need energy to regenerate the success it had before the suspension.
"We're going to have to recreate it," Vogel said. "And I think it's going to be difficult to just say, 'Hey, maintain, maintain, maintain [during the break] and we just got to pick up right where we left off.' We have to reestablish our chemistry, reestablish our work ethic, reestablish our conditioning and rhythm and timing.
"But every team in the league is going to have to do that."