David Richard-USA TODAY Sports
The 2018-19 season is still fairly far down the road, but it isn't too early to rank the top 10 NBA championship contenders.
You can probably guess who headlines the list. That's hardly a spoiler alert. Nevertheless, let's take a look at the teams that figure to be the chief contestants for the Larry O'Brien Trophy.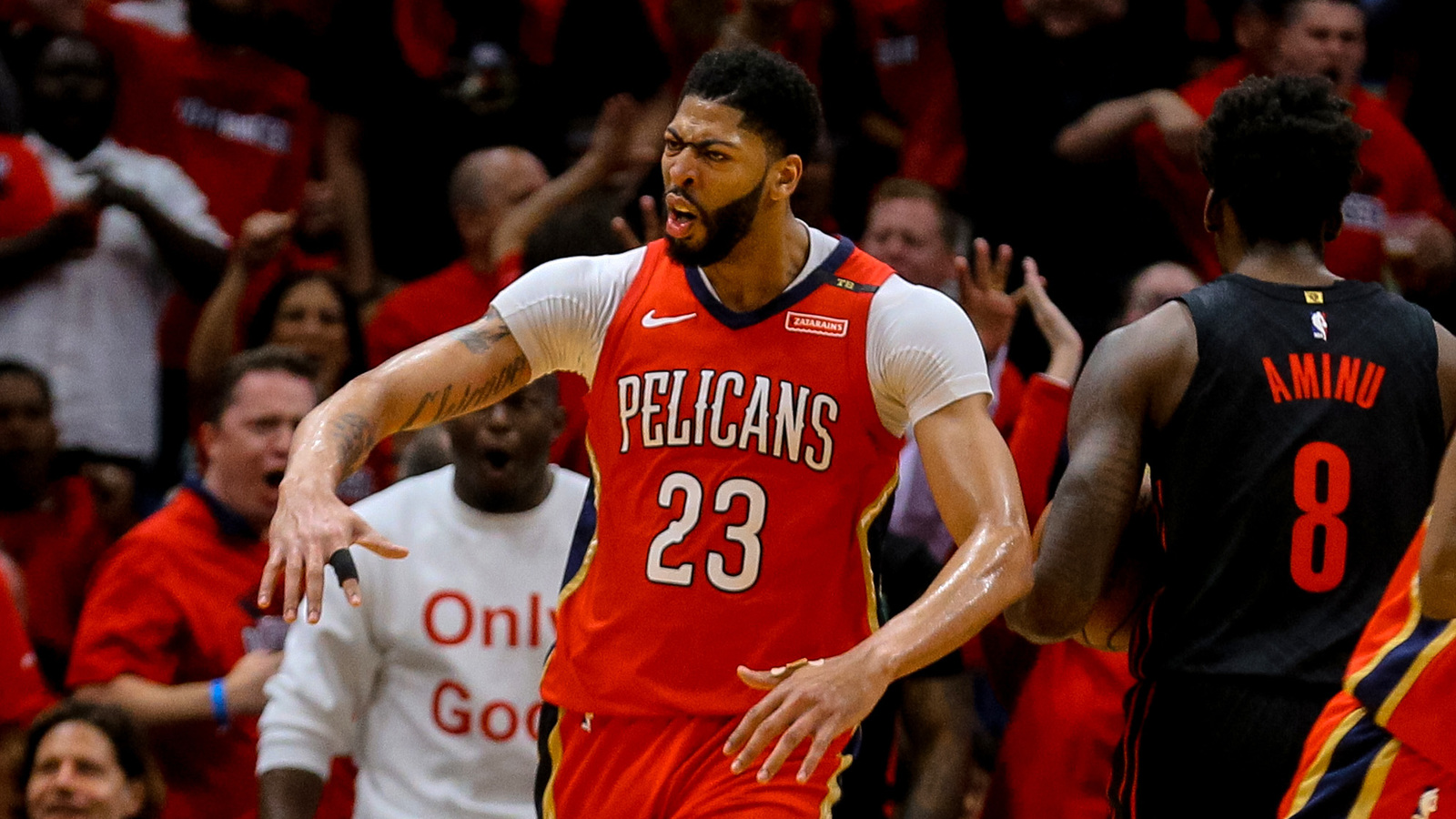 Derick E. Hingle-USA TODAY Sports
He may only be 25 years old, but this is going to be Anthony Davis' seventh season as a pro. It's time for him to truly assert himself as the Pelicans' alpha and straight up take games over more often than he does.
Davis already puts up monster numbers but is capable of being an even more dominant force. Joining him in the frontcourt rotation is free-agent acquisition Julius Randle, another former Kentucky player with guard-like handles.
The big question is how the backcourt is going to jell. Jrue Holiday is dynamic but often injured, while new arrival Elfrid Payton is more a distributor than scorer who could push the ball-dominant Holiday to 2-guard.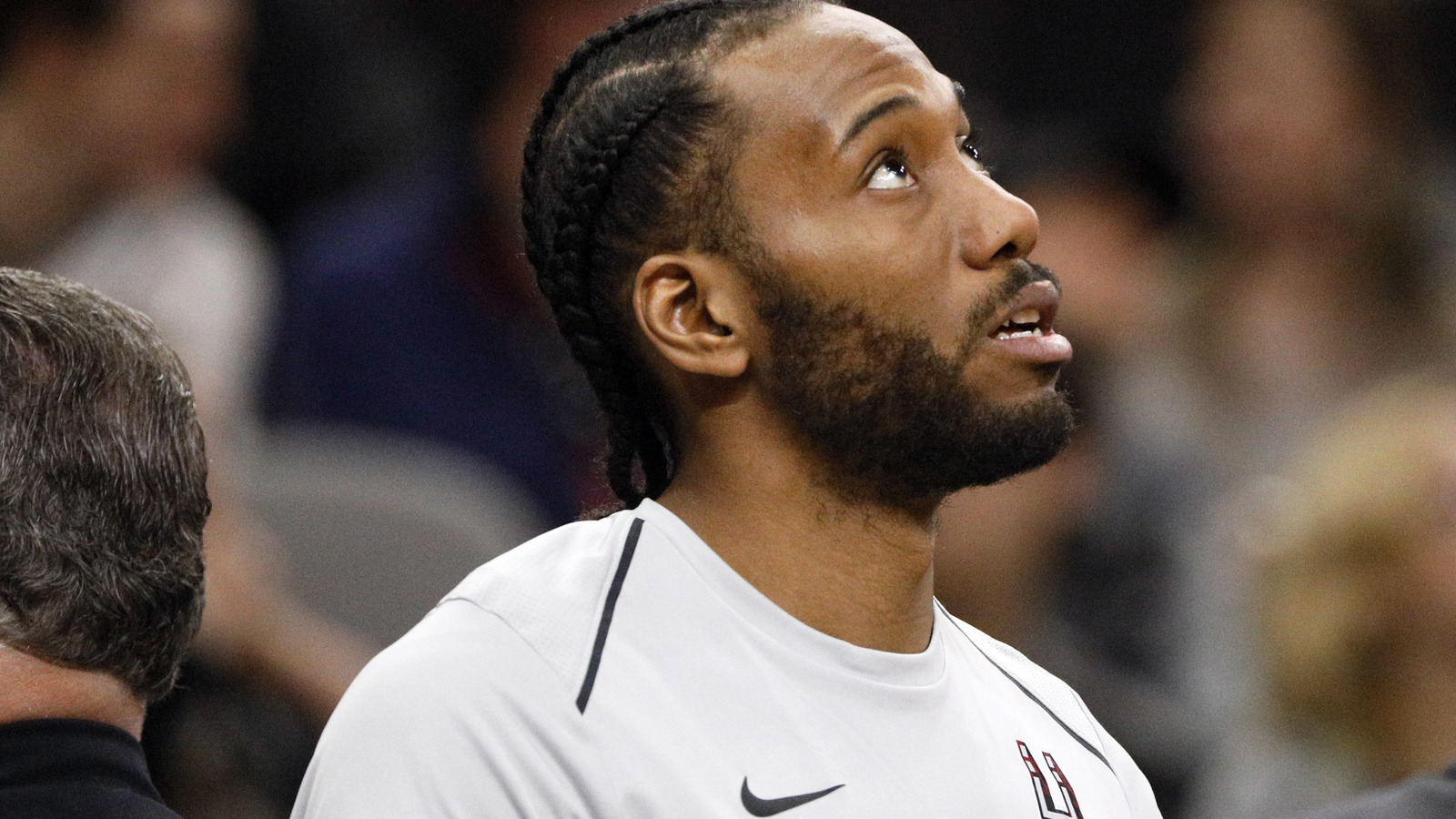 Soobum Im-USA TODAY Sports
Kawhi Leonard is arguably the best two-way player in the NBA when he's healthy. But an enigmatic injury situation in San Antonio last season and Leonard's perpetual silence on the matter makes for a complicated situation.
The Raptors may only have Leonard on a one-year rental, as he's slated to be a free agent next summer. They don't really have any other All-Star-caliber players other than point guard Kyle Lowry, which puts the onus on Leonard to carry the load.
After being in such a team-oriented atmosphere with the Spurs, though, Leonard is the Raptors' clear No. 1 option and should embrace the opportunity to showcase himself for an eventual max contract. In the weak Eastern Conference, that'll be enough to boost Toronto to the top three.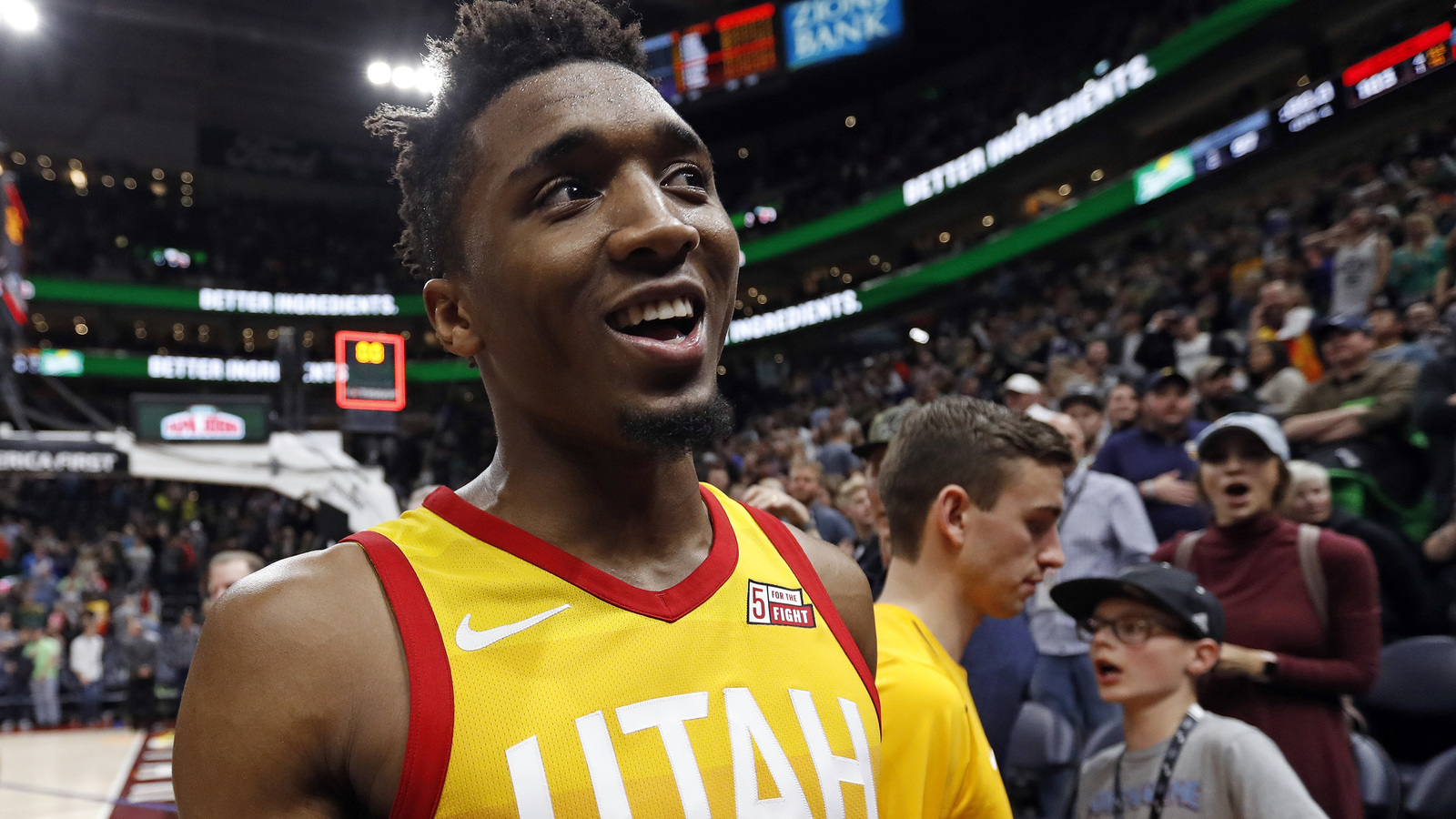 Jeff Swinger-USA TODAY Sports
Similar to New Orleans with Jrue Holiday, much of Utah's 2018-19 fortunes rest on Ricky Rubio, who got injured in the postseason and has struggled to stay healthy his whole career.
Rubio and Donovan Mitchell are a great backcourt on paper, but Mitchell is the only real go-to scoring option the Jazz have. Although they did draft a playmaker in Grayson Allen, it's a tall order for the former Duke standout to thrive the way Mitchell did (20.5 ppg) as a rookie.
Utah will hustle, play physical defense with Rudy Gobert as the centerpiece and dizzy the opposition with its constant-motion offense. Coach Quin Snyder's squad simply doesn't have the offensive firepower to hang among the West's true elite.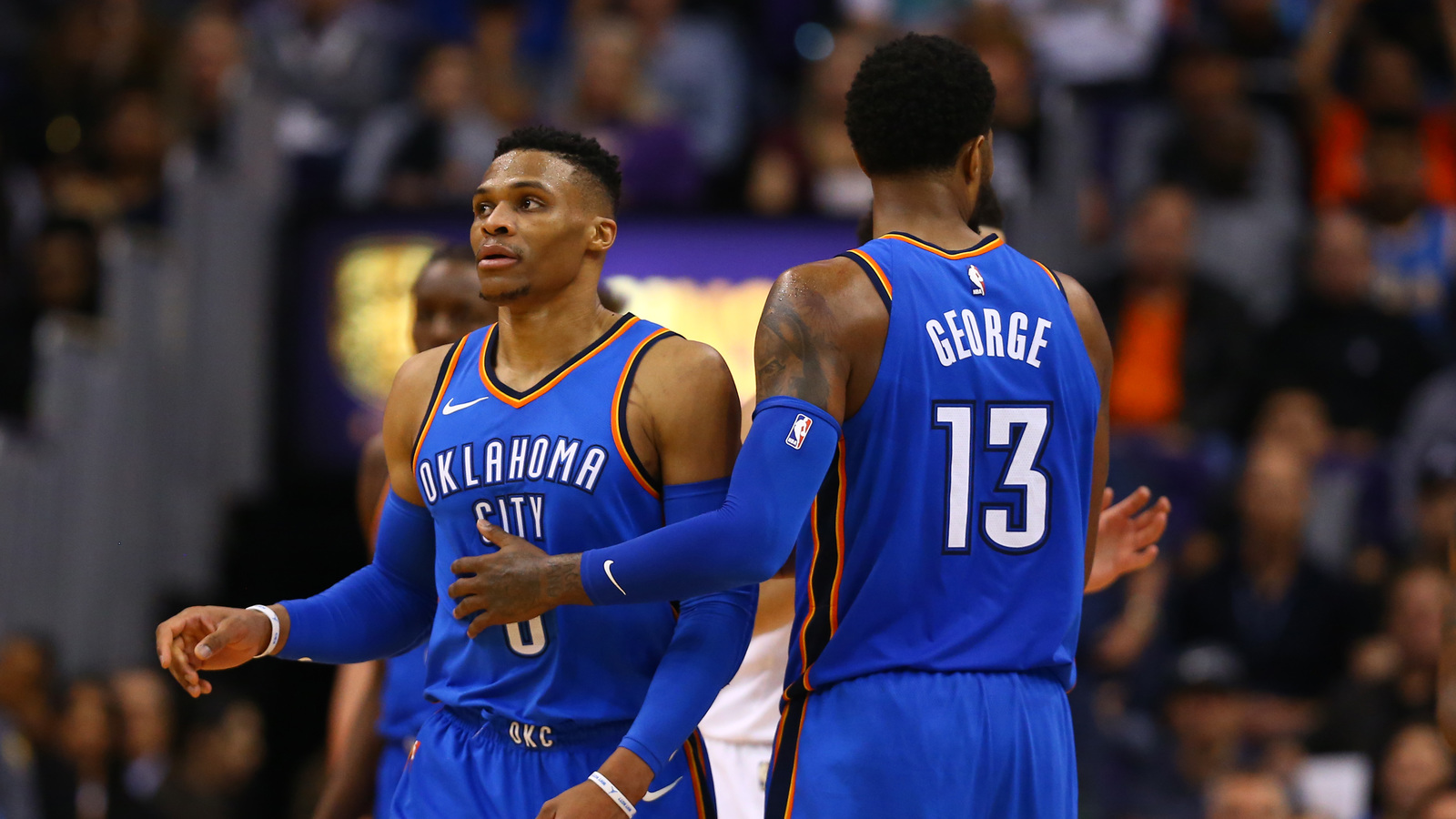 Mark J. Rebilas-USA TODAY Sports
Carmelo Anthony hindered the Thunder's chemistry in 2017-18. That wasn't enough force Paul George out of town this summer. With Melo out of the picture, George and Russell Westbrook form a sensational duo.
Westbrook is erratic, turnover-prone and takes too many perimeter shots for how inefficient he is from out there (29.8 percent from three-point range last season). However, he's also averaged a triple-double in each of the past two years.
Dennis Schroder is a capable backup to Westbrook and will help keep him fresh. Oklahoma City also has a strong perimeter defender in Andre Roberson and an underrated, athletic frontcourt in Steven Adams, Jerami Grant and Nerlens Noel.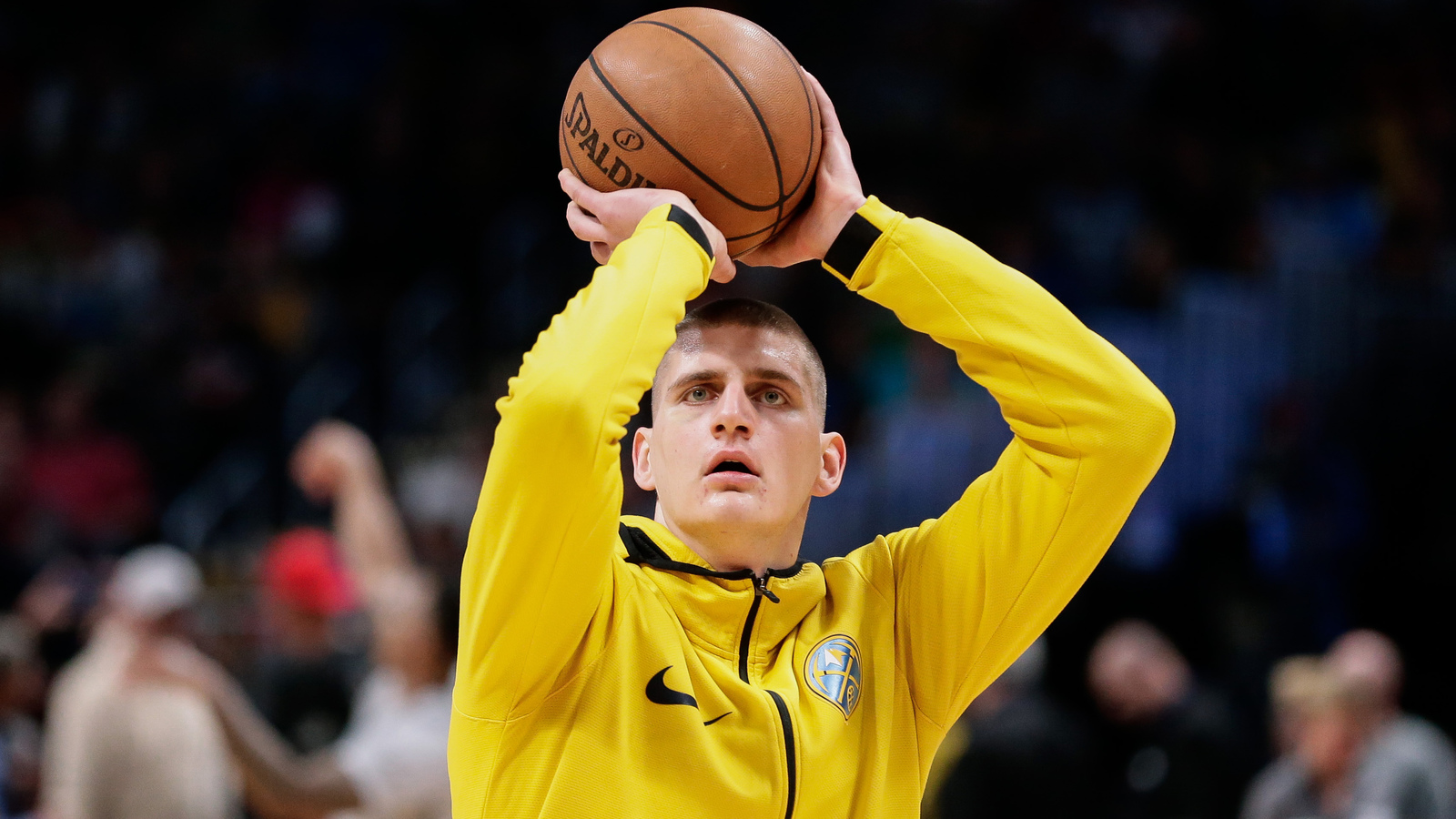 Isaiah J. Downing-USA TODAY Sports
Sure, they missed the playoffs last season, yet the Nuggets were only three games out of third place in the West. Denver has arguably the deepest core of young, promising players in the NBA.
Nikola Jokic averaged 6.1 assists to go with 18.5 points and 10.7 rebounds last season. Jokic is a freakish frontcourt player who's ideal for the modern, perimeter-oriented league. His passing and ability to stretch the floor complements the rest of the Nuggets' nucleus extremely well.
Guards Jamal Murray and Gary Harris are a fine starting duo, and Will Barton put up almost 16 per game this past year. Versatile forward Trey Lyles is in line for a bigger role, and Isaiah Thomas brings a veteran presence to the backcourt rotation.
If Denver gets anything out of rookie lottery pick Michael Porter Jr., it could easily ascend even higher in the top half of the West in 2018-19.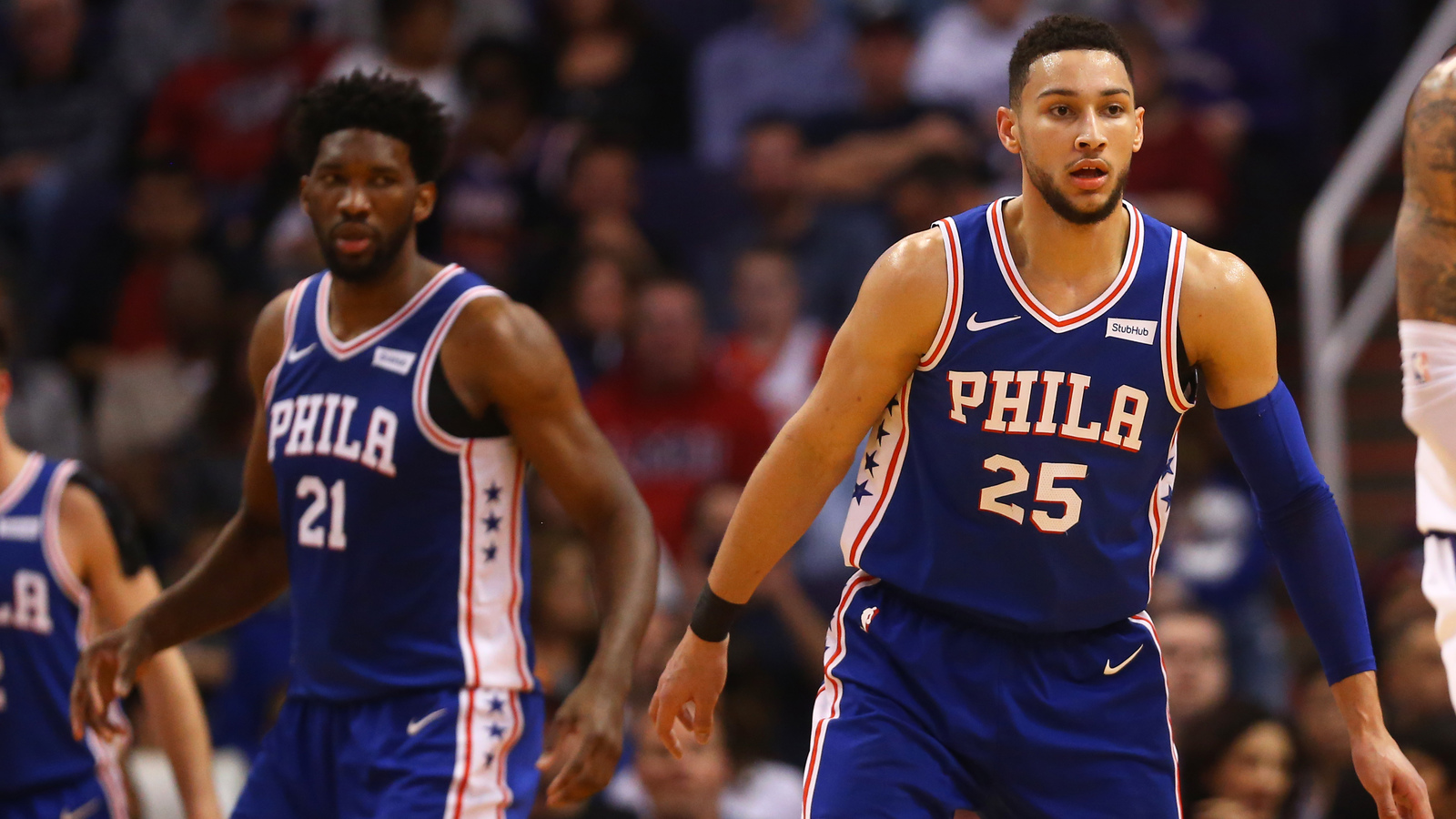 Mark J. Rebilas-USA TODAY Sports
Big man Joel Embiid and point guard Ben Simmons give Philadelphia an inside-out tandem unmatched in today's NBA. Their inexperience showed in the second round of the playoffs, but they'll be better for it this coming season.
It doesn't really matter that Simmons doesn't have a jumper right now. He is a lengthy, dynamic athlete who can take it to the rim with ease. Embiid, meanwhile, is among the most skilled frontcourt players in recent NBA history.
In addition to those two catalysts, the Sixers have a recent No. 1 overall pick, Markelle Fultz, who's reportedly improving his broken jump shot. They have one of the best shooters in the game in JJ Redick as well, and an underrated weapon at forward in Dario Saric.
All those players give Philly a real chance to represent the East in the NBA Finals, if not a legitimate shot to knock off whichever team emerges from the West.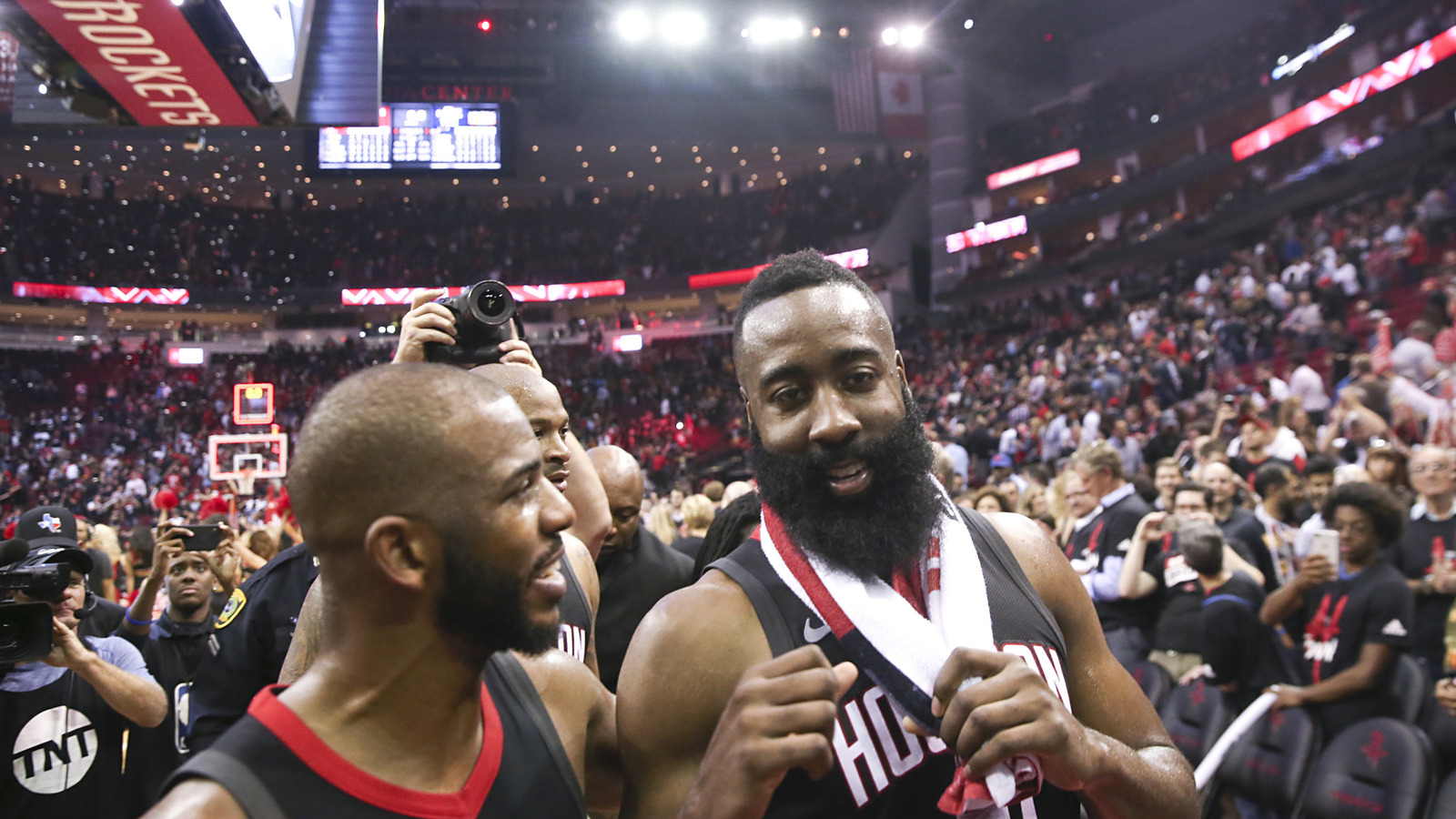 Thomas B. Shea-USA TODAY Sports
Injuries continue to riddle Chris Paul's career and prevent him from achieving more. Paul went down at the end of Game 5 of the Western Conference Finals. His absence allowed Golden State to rally from a 3-2 deficit and ultimately win the championship.
Houston lost invaluable defensive stopper Trevor Ariza to Phoenix. In response, iso-ball extraordinaire Carmelo Anthony, who's coming off an awful season in Oklahoma City, is now in town on a one-year deal.
The Rockets' high-octane offense catalyzed by reigning league MVP James Harden earn them this high of a ranking. However, it wouldn't be a shock to see them slide, particularly if head coach Mike D'Antoni and Anthony clash like they did in New York.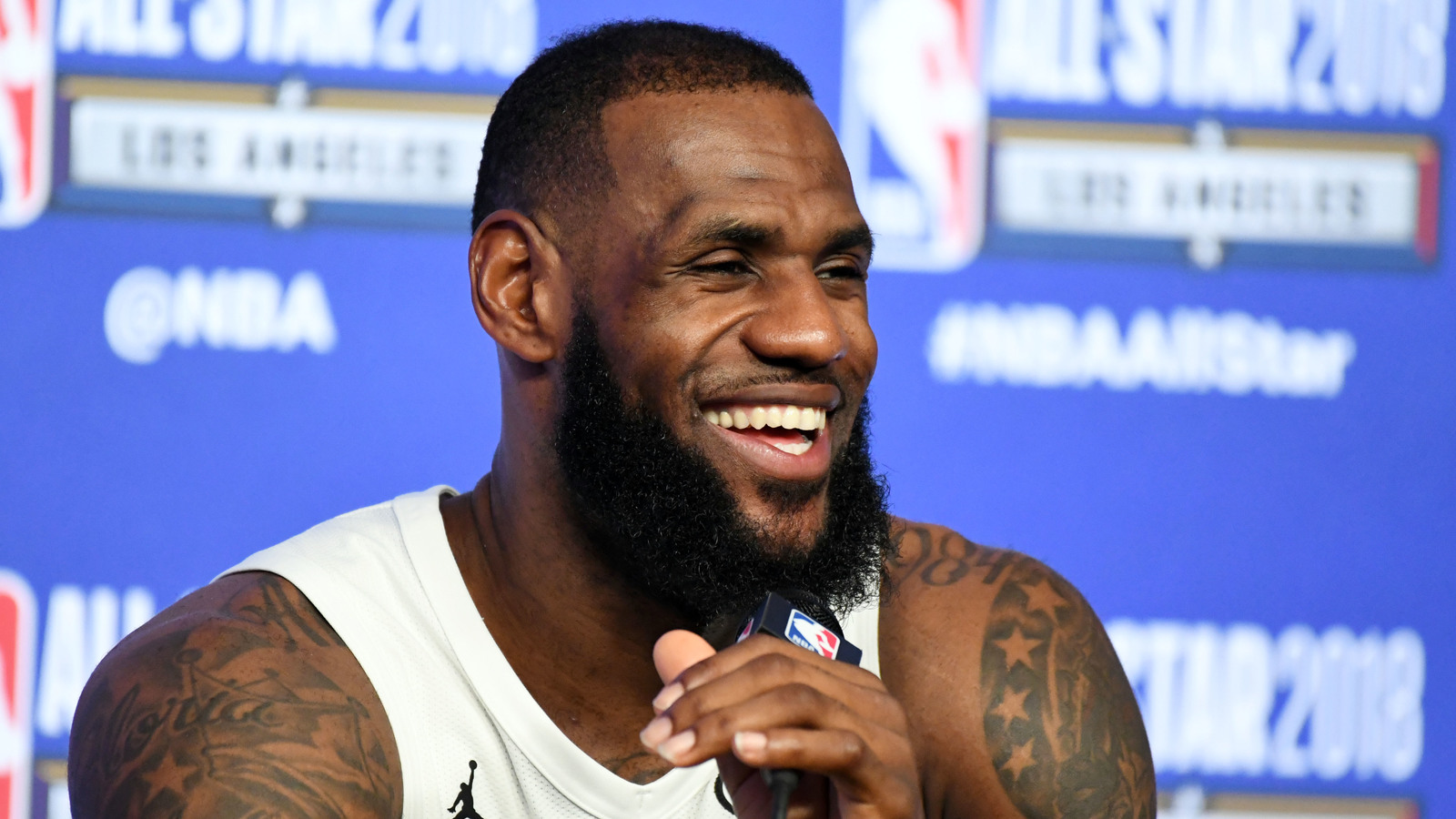 Kirby Lee-USA TODAY Sports
Bear in mind that LeBron James dragged a horrible Cleveland team to an NBA Finals berth in his last season with the Cavaliers. Kevin Love was the clear No. 2 option on the squad. Who else was there? No one memorable.
The Lakers have Brandon Ingram, a young rising star who should lift his game to a new level alongside James. They have second-year players Kyle Kuzma and Lonzo Ball, who will reap similar rewards with cleaner looks at the basket generated by The King.
And L.A. added a slew of veterans, namely Rajon Rondo and Lance Stephenson, to hound the opposition and give the Lakers a physical identity. There's no doubt they'll have an exciting, finesse offense.
James will be in contention for another NBA Finals appearance — a stage he's reached eight straight times. Trust the oddsmakers on this one.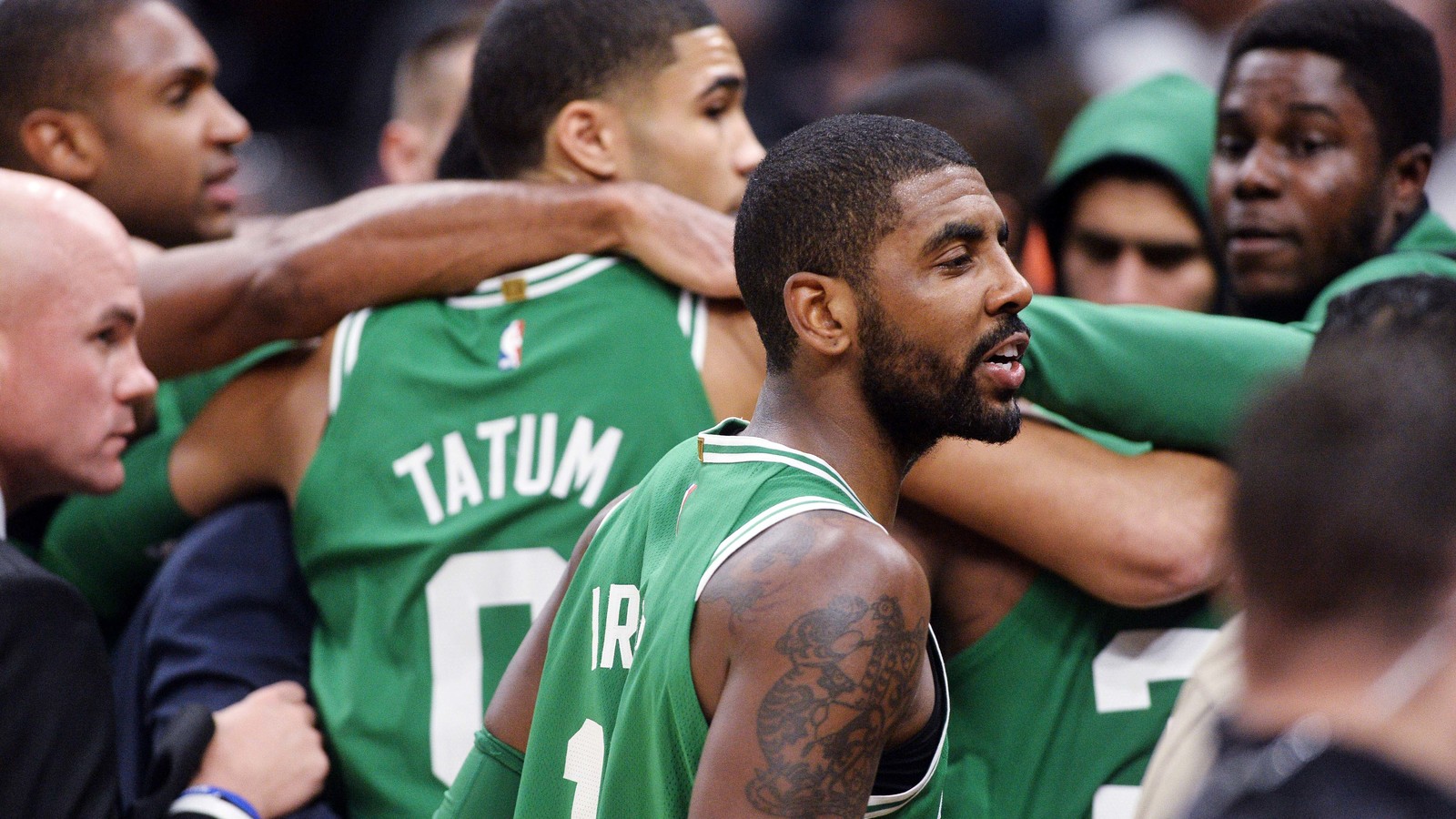 Ken Blaze-USA TODAY Sports
If anyone can knock off Golden State, it's a franchise even better acquainted with what it takes to win an NBA championship.
The Celtics have probably the sport's best coach in Brad Stevens. General manager Danny Ainge has given Stevens a ton of players who fit Boston's system, and as a result, the squad was one win away from the NBA Finals.
That achievement came in spite of injuries to All-Stars Gordon Hayward and Kyrie Irving. Now the vital pair will hopefully be healthy for the Celtics' championship push.
Hayward and Irving weren't even on the court when Boston beat Philadelphia in their last playoff matchup. It stands to reason even with Philly's youth improving, it won't be enough to overcome the Celtics' superior personnel.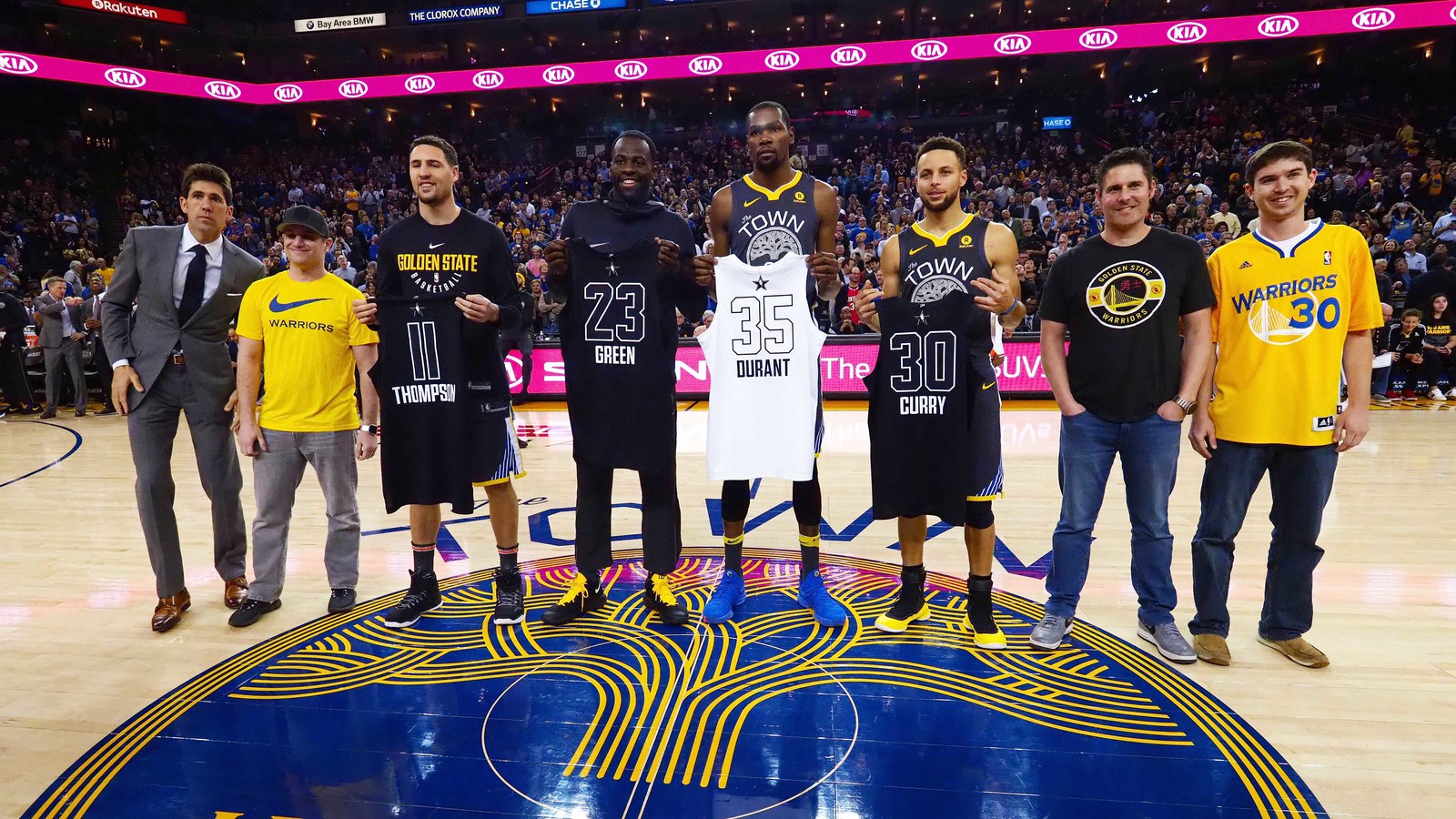 Kelley L Cox-USA TODAY Sports
Impossible to dispute the Warriors as the prohibitive favorite. They've won three of the past four championships. The one time they didn't it was due to blowing a 3-1 NBA Finals lead.
Stephen Curry, Kevin Durant, Klay Thompson and Draymond Green aren't going anywhere at least for one more run. Golden State will welcome DeMarcus Cousins to the lineup once he's fully recovered from a torn Achilles.
As deep as the West is, Golden State continues to be a cut above the rest. Offseason roster tweaks caused the Rockets to take a step back, so it's up to LeBron James and the Lakers to dethrone the Warriors in 2018-19 Conference Finals.